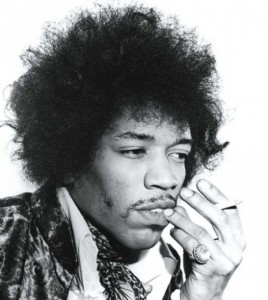 1967, The Jimi Hendrix Experience appeared on UK music show Top Of The Pops.
1967, Filming continued for The Beatles Magical Mystery Tour in South West England. The Beatles searched for a quiet, secluded field in which they could conduct filming, but once they'd disembarked from the bus and set up for shooting, scores of onlookers began to crowd around, causing a traffic jam that required the police to step in.
1968, Roy Orbison's house in Nashville burnt down, his two eldest sons both died in the blaze. Orbison was on tour in the UK at the time of the accident.
1968, Led Zeppelin performed as The Yardbirds at Angby Park in Knivsta, a small Swedish town 48 km (30 miles) north of Stockholm.
1968, The first episode of the animated series The Archies was aired on US TV. The recording group had contributions from Ron Dante, Andy Kim, Jeff Barry and others. Rock mogul, Don Kirshner, who also was responsible for The Monkees, was put in charge of the studio group. The following year The Archies started a eight-week run at No.1 on the singles chart with 'Sugar Sugar', becoming the longest running one hit wonder.
1970, Stevie Wonder married Syreeta Wright a former secretary at Motown Records.
1971, During a US tour Led Zeppelin appeared at Berkley Community Theatre, Berkley, California. The set list included Immigrant Song, Heartbreaker, Since I've Been Loving You, Black Dog, Dazed and Confused, Stairway to Heaven, That's the Way, Going to California, What Is and What Should Never Be and Whole Lotta Love.
1974, Crosby Stills Nash & Young, Joni Mitchell, The Band, Jesse Colin Young and Joe Walsh all appeared at Wembley Stadium, London, England.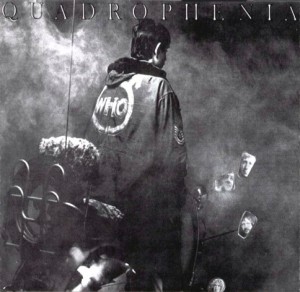 1974, Eric Clapton scored a chart topper with his version of the Bob Marley song "I Shot The Sheriff."
1974, Stevie Wonder started a two-week run at number one on the US album chart with Fulfillingness First Finale his second US chart topper.
1979, The film Quadrophenia was released. Based on The Who's 1973 rock opera the film featured Phil Daniels, Toyah Willcox, Ray Winstone, Michael Elphick and Sting.
1981, The Rolling Stones played a secret pre-tour warm-up show at the Sir Morgan's Cove club in Worcester, Massachusetts, USA. Billed as Little Boy Blue & The Cockroaches, a local radio station announced that the Stones were in town, resulting in the club being besieged by over 4,000 fans attempted to get into the 350-person venue. Police were drafted in to control the crowds, which resulted in eleven fans being arrested.
Born on this day: Pete Agnew, Nazareth (1946); Ed King (Strawberry Alarm Clock, Lynryd Skynyrd) and Steve Gaines, Lynyrd Skynyrd (1949); Paul Kassoff, Free (1950); Steve Berlin, Los Lobos (1955); and Amy Winehouse (1983)