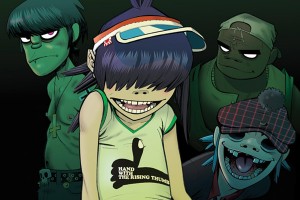 Review by Andrew David James
…And so to the final part of the cartoon experiment trilogy from Messers Albarn and Howlett.Damon Albarn might be compared to David Bowie although he's now starting to surpass the Thin White Duke given that he's crossed the 40 mark and still on the top of his game.
The first album from Gorillaz was a fascinating and enjoyable entry. Demon Days in 2005 was masterful. Subsequently under different guises he's knocked out The Good, The Bad and The Queen which was magical and the immense Monkey goes West. But it was the third Gorillaz album (unless Blur were going to reunite) that always wet the appetite.
Read the full article on Rokpool.com