This week we are playing selections from Billy Preston, Counting Crows, Chris Isaak, Jimmy Page, John Hiatt, Thelonious Monk, Eric Clapton, Bonnie Raitt, Mike Bloomfield, Odetta, Shawn Colvin and Yes.  So can you speculate what the common theme of this show is from those artists?  I am sure it will become evident to you as we circle about with a show that definitely isn't for squares, this time on The Award Winning 3D RadioActivity.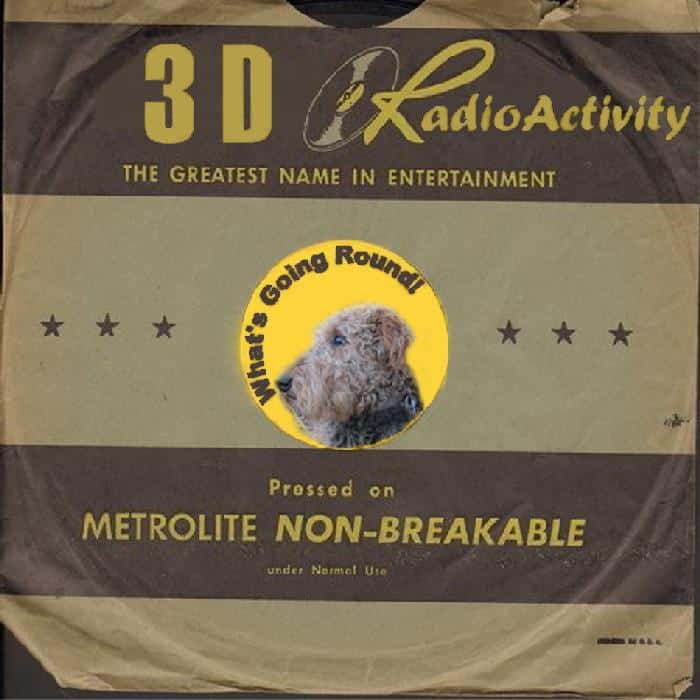 You can listen with this player
[jwplayer mediaid="11002″]
or download it here:
http://archive.org/download/The3dRadioactivity/3dradio_20131013-Round.mp3
We're always on the lookout for new ideas and input of what you want to hear.  It's easy to reply or just send an email by clicking on my name below or message me on Facebook, and take a moment to Like the program and the various photo links.  Please tell your friends about us, and look for us on  TuneIn.com, InternetFM or via Groovy Radio, too.
What goes around comes around, so that is what we will be listening to next time on The 3D RadioActivity.  I've been posting a daily song for the month of Rocktober on Facebook in similar fashion to how we observed Dogust, and that's how we will finish the month.  After that, since we have gone up, down, round and around, we will get geometrical after that with some circles and squares, so if you have any musical favorites, be sure to howl it over on my Facebook page or bark an email to Sean and me.
Thanks for dropping by.
"It's not true I had nothing on, I had the radio on."
­ Marilyn Monroe
Podcast: Play in new window | Download () | Embed