I'm Uncle Marty, and like a magic genie released from the bottle, this is our third wish on the 342nd installment of The 3D RadioActivity, as we have already done two shows, and thrown in another handful on other webisodes, totalling close to three hours alltogether.  My dad used to say wish in one hand and pick up dog poop with the other and see which one gets full first.  We do not recommend this, as for the next sixty minutes or so, you will be able capture yours in your ears.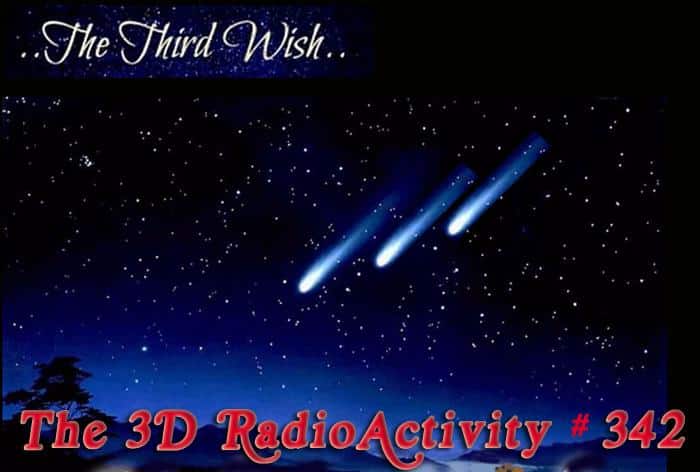 Click to listen => [jwplayer mediaid="21825″]
I'm pretty sure we all wish that the warm weather would last forever, so there's our next feature on our series of Summertime Seconds, where we revisit earlier themes to play great tunes we didn't have time for earlier. To give me your suggestions, send an email, or with a Like and message on our Facebook page which has links to the archives of all the earlier episodes and graphics in the photo section.  As long as you are online, tell your friends to check us out, and be sure to look for us on Groovy Radio dot net.  Where all the Great songs go to play, Theacidflashback.com, TuneIn .com , MileHiRadio, and InternetFM dot com, because the best FM radio is now on the Internet.
Thanks for making us part of your plan, and Always Rock On!
"It's not true I had nothing on, I had the radio on."
…Marilyn Monroe