Your Uncle Marty is back with DaytonAiredale on chapter 610 of The 3D RadioActivity. We're going to keep the joint jumping by focusing on all sorts of urban slang language, a vernacular of the jazz world, and parlance of hip, along with dance, swing music and people who fall under the general heading of JIVE.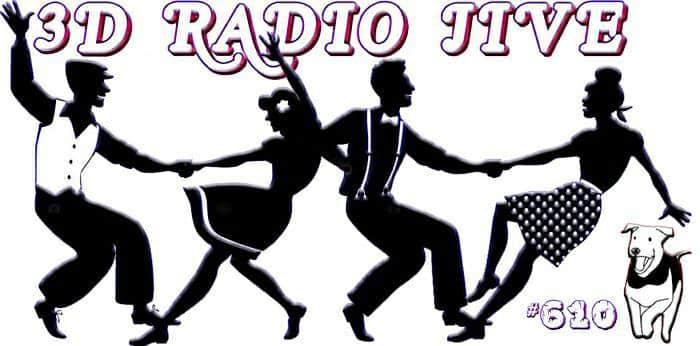 16 songs, 3:25 in length, ranging 80 years from 1931 to twenty-ten with an average of 1955, so there were a few golden oldies in there for sure, and plenty of JIVE for all. On our next show, we will pay tribute to Halloween by featuring GHOSTS and other apparitions. If you have any spirits you would like us to conjure up, tell me by sending email , or with a message on our Facebook page which has links to the archives of all the earlier episodes and airedorable artwork in the photo section. As usual, Daytona reminds you to look for us on Theacidflashback ,   KHEATradio .com,  Denver's MileHiRadio,   TuneIn and InternetFM dot com, because the best FM radio is now on the Internet. 
Until we meet again, Keep Rockin' On!
"It's not true I had nothing on, I had the radio on."
…Marilyn Monroe