We are studying fashion again here on The 3D RadioActivity, as we investigate the word dress. It can mean several things. It can be transitive or intransitive as an action verb: to put on one's clothes, as in he showered and dressed quickly, or to treat or prepare (something) in a certain way; the adjective form denotes Suitable for formal occasions – dress shoes. It can be used in idiomatic form, while it is also a noun, referring to a one-piece garment that covers the body and extends down over the legs. I'm Uncle Marty, stay tuned as Sean and I present the 3D viewpoint which as you know comes in many styles and colors.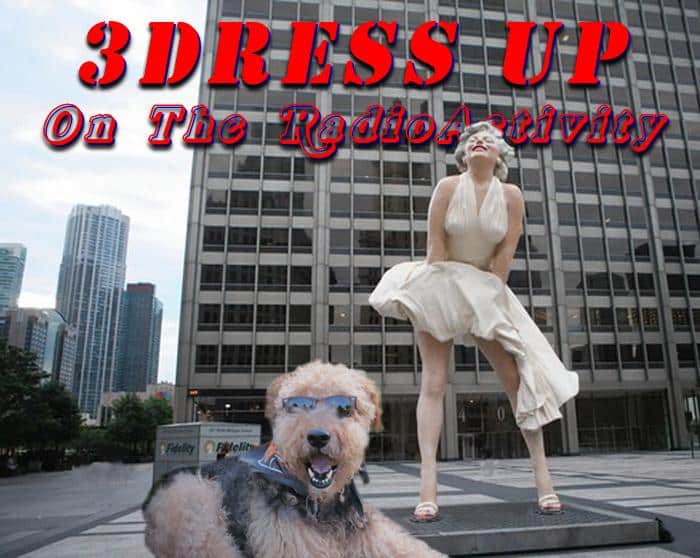 Dial it up directly to listen [jwplayer mediaid="15984″]
or download 3Dress Up Show here:
https://archive.org/download/The3dRadioactivity/3dradio_20150111-3DressUp.mp3
Sean and I will be continuing our look into all things fashionable, next time we will give you a ring.  Check in with us on our Facebook page, where I have the graphics for every show, along with links to all of them too.  Send email with your ideas along to me, or surf on over to Facebook , and look for The 3D RadioActivity where you can "Like " the program and leave me a message there too.
Look for us online here https://archive.org/details/The3dRadioactivity to find all of the previous shows, and all over the web via TuneIn .com, Theacidflashback.com, &  InternetFM too.
Thanks for making us part of the plan, and Rock On!
"Education is When You Read the Fine Print.
Experience is What You Get If You Don't."
~ Pete Seeger