Release 1.6.2 of the InternetFM app is here and it features a "sideways" view that allows for users with pop sockets or car mounts to rotate the view 90 degrees.
By going into Settings -> Button Layout users can select three different views: 2 x 3, 3 x 2, and 1 x 6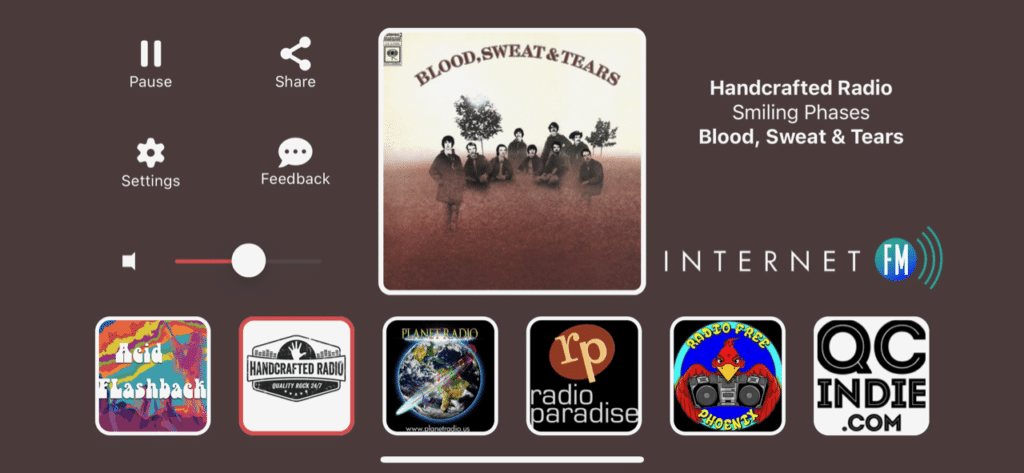 The latest release also now includes login and user registration.  

Going forward, we will be adding new features that will be available only to registered users. We encourage you to register yourself, create a profile, and see these new tools, plus more coming soon, like skins, and song notifications.

There is a promo code for each station, which should be found on their website.
Show support for your favorite station such as Acid Flashback, code: FLASH, Planet Radio: PLANET, Handcrafted Radio: HANDCRAFTED.


We have also created a how-to video on the app.