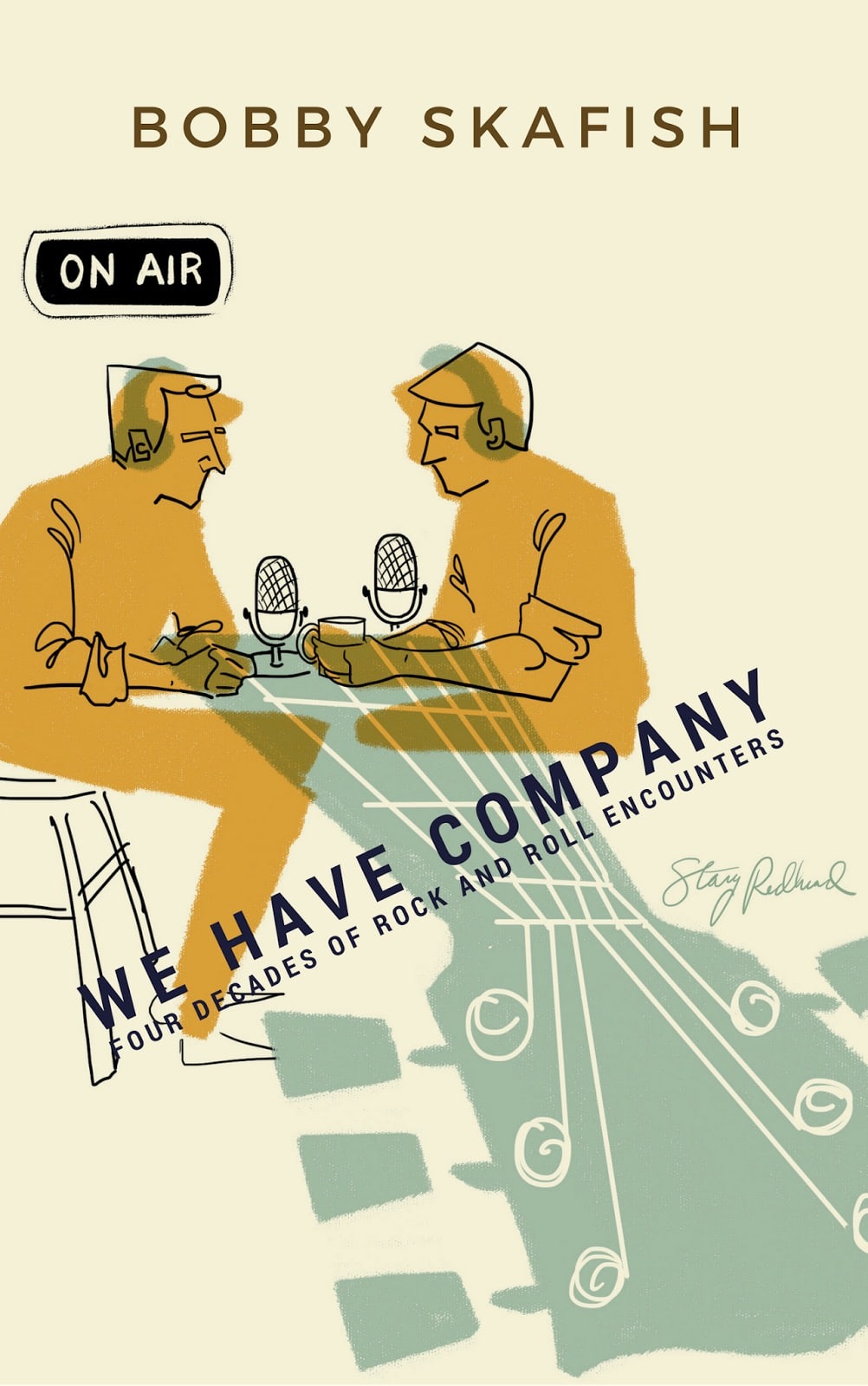 I'm supremely jealous.
Bobby Skafish had the ultimate gig. Interview some of the biggest rock stars on the planet at the behest of Chicago's prominent rock stations.
Wow.
And now he's recounting his experiences as interviewer, emcee, and observer.
The book is called "We Have Company: Four Decades of Rock and Roll Encounters."
Rock music on the radio in the Windy City is synonymous with WXRT, WLUP, Q101, and WDRV. Skafish had stints at all of these outlets.
Beginning with an attempt to sneak into a Todd Rundgren show, and including such rock royalty as Jimmy Page and David Bowie, Skafish engages the reader as he chronicles encounters with everyone from The Ramones to Steely Dan's Donald Fagen. The late keyboardist Ray Manzarek tells him some Jim Morrison stories during an interview.
Bobby does admit to a minor faux pas as he honed his craft, on his way to becoming the go-to interviewer, when touring acts came to Chi-town. He also describes a few times when he interacted with these starts as he emceed their concerts, including a few at now defunct venues.
As someone who attended several of the concerts described in the book, it really resonated with me. However, even if you've never set foot in the Midwest, you will delight at hearing stories about Debbie Harry, David Lee Roth, David Gilmour, Dave Matthews, Ron Wood, and more.
Johnny Lydon, Tom Waits, Lenny Kravitz, Bruce Hornsby, Suzanne Vega, John Mayer, Nancy Wilson (Heart) are among the icons sharing a microphone with Skafish.
Bobby joined me on Acid Flashback radio. We played music from the artists and bands covered in the book, and he recounted a few of these stories.