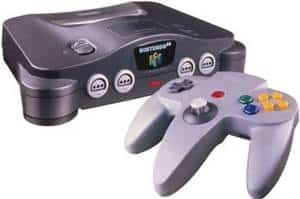 My family has a tradition (thanks to my cousin Amber) that we open "some" presents on Christmas Eve so it didn't take 4 hours the next day. To be honest, I think my cousin couldn't control herself and pouted/cried her way into opening up presents early.
I am not complaining since I reap the benefits of her tears.
With that said… I was 11 years old when I received the greatest present in the history of time.
A Nintendo 64.
You can yell and argue with me until you are blue in the face, but it is and will always be, the greatest video game system ever created.
This was the precipice of my gift receiving career, but I didn't know it at the time.
I am hoping that NU's win over Mississippi Valley State is not the precipice of the Cats 2014-15 season.
After winning by one of the largest margin of victories in school history, the Cats laid an "egg" against Central Michigan. NU had won all of the 3 previous meetings between these two schools but had no answer for the Chippewas hot shooting tonight.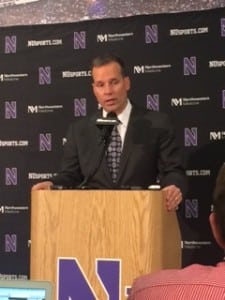 PG Bryan McIntosh was tabbed as the co-Freshman of the week with his game against MVS last Sunday night but was unable to repeat the performance. Going 5-14 and only scoring 12 points, he added some costly turnovers against the Chippewas press in the 1st half.
Central Michigan out hustled and rebounded the Cats all night and seemed to be a step faster when chasing down 50/50 balls. "Our effort was not up to standards tonight which I take very personally. I am okay with wins and losses, but something that is unacceptable is not fighting. And again, the way we started the game was very sluggish, I can't explain it. I don't have an answer for you guys," Coach Chris Collins said to the media after the game.
It was a very uncharacteristic game for a Chris Collin coached team, the usually disciplined Cats, were frantic against the press and put the Chippewas in the bonus early in both halves.
NU's defense was porous all game, giving up easy layups and offensive rebounds all game to the much smaller Chippewas squad. The 80 points by Central Michigan breaks the streak of 15 straight games of NU holding teams under 70 points.
If MVS is the N64 of this year… NU fans are in for a long season.
Coach Chris Collins calls out his team for their lack of effort in the Central Michigan Northwestern game
@WesEvans24
Podcast: Play in new window | Download (15.2MB) | Embed