Two shows, two nights, and they could have been more different. Three Dog Night at the Genesee Theatre was a memorable greatest hits show, while Steve Hackett and his 2019 Genesis Revisited tour was a journey into the wonderful depths of the prog rock stratosphere.
You wouldn't know most of the songs played unless you listened to a lot of FM radio in the early and mid-1970's. However, this audience sure did.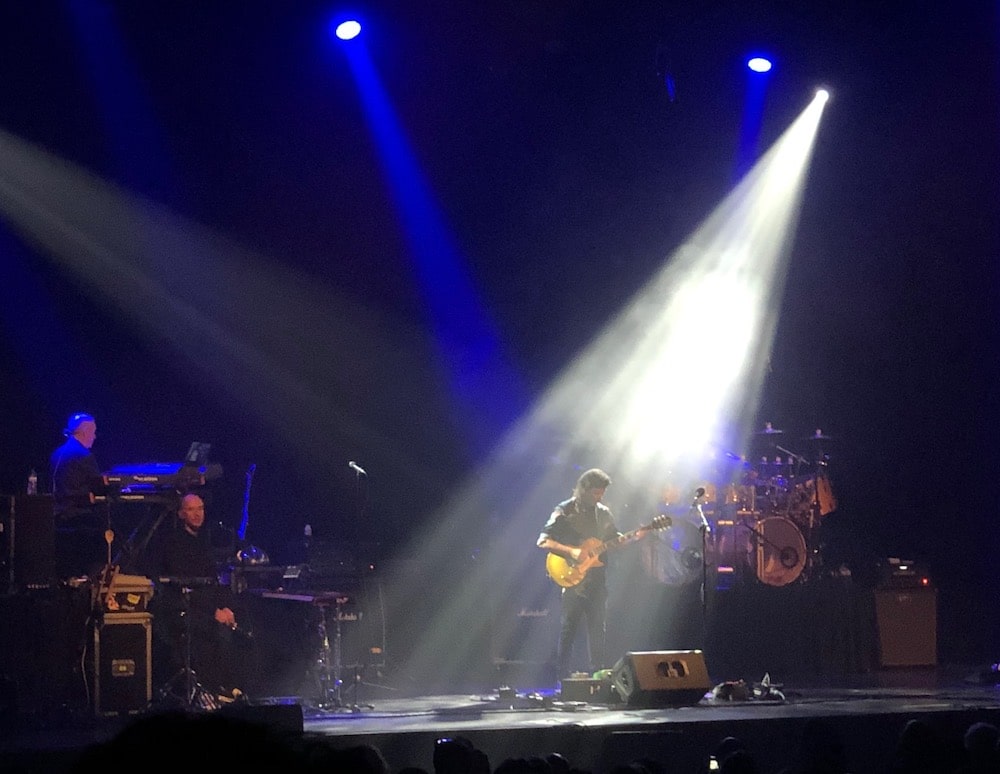 The show began with "Every Day," the opening track from Hackett's 1979 album "Spectral Mornings" as he was celebrating the 40th anniversary of its release. "The Virgin and the Gypsy", "The Red Flower of Tachai Blooms Everywhere" and the title track all made it into the set list, along with compositions from his most recent album, At The Edge of Light.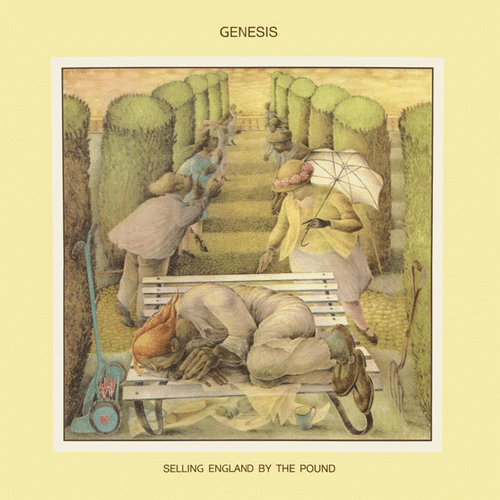 The second set was where the payoff was when the band performed Genesis' Selling England By The Pound. The ensemble included Hackett on guitar, Nad Sylvan on vocals, Roger King on keyboards, Craig Blundell on a huge drum kit, Jonas Reingold on bass, 12-string and bass pedals, and Rob Townsend on saxophone, flute, brass, woodwind, keyboards and percussion. All the performers were terrific, but kudos to Sylvan for his spot on renditions of the Peter Gabriel vocal work. Unfortunately, a few times when the music hit a loud crescendo, it was hard to hear his voice, but in the quiet parts he really shined.
I have several special Genesis memories, but I would say that my happiest period in Genesis was during the recording and tour of Selling England by the Pound. By that time I was a fully fledged member of the band, I loved the music we were creating and we were playing to an increasing number of people. Although I was unhappy in my first marriage, I was in my element gigging with the band. The stage felt like my home at that time!

–Steve Hackett from Hacketsongs.com
Hackett admitted that he hadn't played the song "The Battle of Epping Forest" since the time of it's release. 'You know," he told the appreciative audience, "I can't just wake up at 3 AM and just play this stuff!"
The performance of SEBTP was spot on, while the band added some blistering solos to "I Know What I Like (In Your Wardrobe)" that made that song the highlight of the second set. Just for good measure Hackett also played the song "Deja Vu" which he noted was left off the album, and "Dance on A Volcano" and "Los Endos" the opening and closing songs from Trick of the Tail, the first post Peter Gabriel Genesis album.
The crowd loved it. There were several standing ovations. Hackett even told the audience early on how they are what make the shows special.
Setlist: Steve Hackett at Copernicus Center, Chicago, October 5, 2019
Everyday
Under the Eye of the Sun
Fallen Walls and Pedestals
Beasts in Our Time
The Virgin and the Gypsy
Tigermoth
Spectral Mornings
The Red Flower of Tachai Blooms Everywhere
Clocks – The Angel of Mons
Intermission
Dancing With the Moonlit Knight
I Know What I Like (In Your Wardrobe)
Firth of Fifth
More Fool Me
The Battle of Epping Forest
After the Ordeal
The Cinema Show
Aisle of Plenty
Deja Vu
Dance on a Volcano
Encore:
Myopia / Los Endos / Slogans / Los Endos