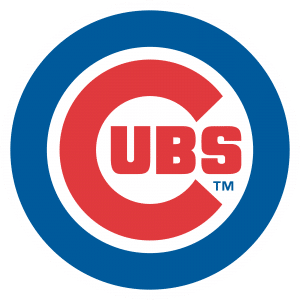 The Cubs and White Sox have taken greatly different directions since 2015. The Cubs have made three straight NLCS appearances, won a World Series, watched Jake Arrieta blossom into a Cy Young-winner, and developed Kris Bryant into Rookie of the Year and an MVP.
In free agency and at the trade deadline, they've become the hunters instead of the hunted, adding big names that include Jason Heyward, Aroldis Chapman, Jose Quintana, and Yu Darvish. Wrigley Field and Wrigleyville have become a daily party-scene in the summertime, and the franchise will only become more of a financial conglomerate with a looming TV deal.
South of Madison Street, however, it's been a much different story. Since 2015, the White Sox have said goodbye to big-ticket commodities such as Chris Sale, Adam Eaton, and Jose Quintana. Having yet to eclipse 80 wins in a season, they are a combined 221-265 in three years, and stand at a lowly 9-26 record after today. Much of their hope is stashed away in the minor leagues, away from the eyes of the casual Chicago fan, making Guaranteed Rate Field a ghost town.
So, the Cubs' 11-2 drubbing of the White Sox at Wrigley Field in the first game of the 2018 cross town series shouldn't have come as much of a surprise. In a way, the game provided a microcosm for the recent state of both teams: One that has consistently been a championship contender and one that is just trying to get out of the cellar.
Though it's been an inconsistent, and at times frustrating start of 2018 for the Cubs, they showed their South Side counterparts what they've been about since 2015. They wasted no time getting on the scoreboard, with Anthony Rizzo driving in Ben Zobrist and advancing Kris Bryant to take a 1-0 lead. After a Javier Baez strikeout, Schwarber fought back from a 0-2 count to walk. With the bases loaded, Willson Contreras ignited the Wrigley crowd with a grand slam for his second home run of the season, and the Cubs were up 5-0 with one out in the bottom of the first.
Contreras had a day to remember, going four-for-five with two home runs and seven RBIs, and displaying his defensive prowess on a backpick to second to nab Matt Davidson. He has looked like the player that was a potential 2017 MVP candidate, going seven-for-10 in his last two games, all of which have been extra-base hits.
"Baseball is a game of ups and downs and it was just a matter of getting in the right rhythm… It's just a matter of making the adjustments," Contreras said afterward through translator. Joe Maddon had similar sentiments, saying, "He's just good. When a guy is good, if he's not hurt, he's going to eventually, I think, show up."
"When you have a good team and there are good players… you know you're gonna have a couple bad games. But then you also know that, when things are rolling properly, what you're capable of doing. I think we're showing more of that right now," Maddon said postgame.
This game may have been indicative of what is to come for the Cubs, who have now scored 10-or-more runs in four of their last five games, but it was also a representation of what has been for the White Sox.
High expectations were placed on Carson Fulmer when the White Sox drafted him eighth overall in the 2015 Amateur Draft. He has not lived up to those expectations and continued his struggles by giving up five earned runs in only 1.2 innings. Friday's performance represented an upsetting trend for the White Sox, whether it be a Mark Zagunis double that fell between three Sox fielders, a 38.5 MPH infield blooper that beat the shift to give Schwarber a base hit, or a single by Tyler Chatwood that was mishandled and allowed him to take second. The White Sox just have not been able to get anything going, and a combination of bad luck and failure to execute have been this team's downfall.
The dichotomy between the White Sox and Cubs has been easily noticeable for a few years now, but the White Sox' brutal loss in the series opener at the hands of their neighbors was a perfect microcosm of just how big the gap between these teams is and has been.
Hear audio from Joe Maddon, Tyler Chatwood and Willson Contreras.
Twitter: @crbevins11