Writing about a Grateful Dead concert is always more than just a concert review. It's been twenty-four years since Jerry Garcia's death, but the band has reincarnated itself several times. They may have finally found a lineup that can deliver a true Deadhead-worthy experience.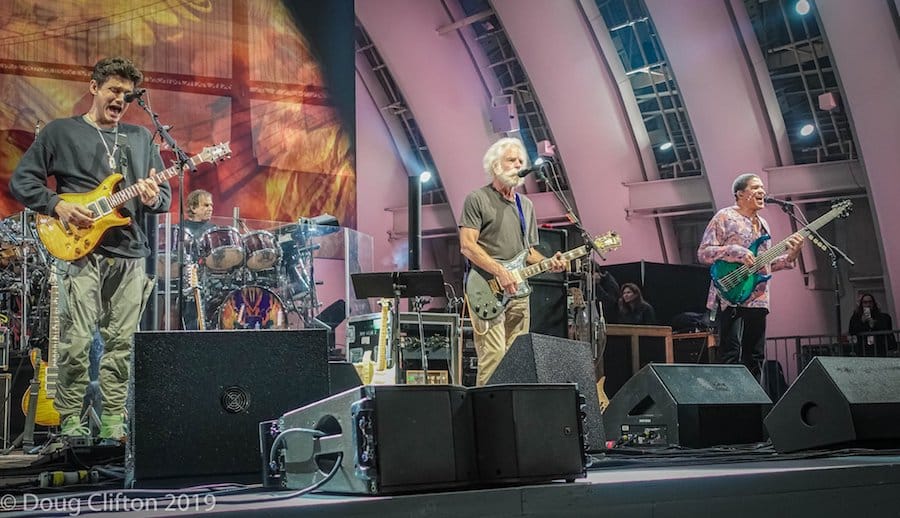 Trey Anastasio (Phish), Warren Haynes (Gov't Mule) and John Kadlecik (Dark Star Orchestra) are among the top flight guitarists who have attempted to fill Jerry's shoes on stage over the years. Now the band may have finally found it's grateful groove by dropping bassist Phil Lesh, and adding singer-songwriter John Mayer, as well as keyboardist Jeff Chimenti (from Bob Weir's band Rat Dog) and bassist Oteil Burbridge (from Aquarium Rescue Unit and most recently, the Allman Brothers).
The third and fourth dates on the summer tour played to sold out crowds at the Hollywood Bowl on June 3rd and 4th.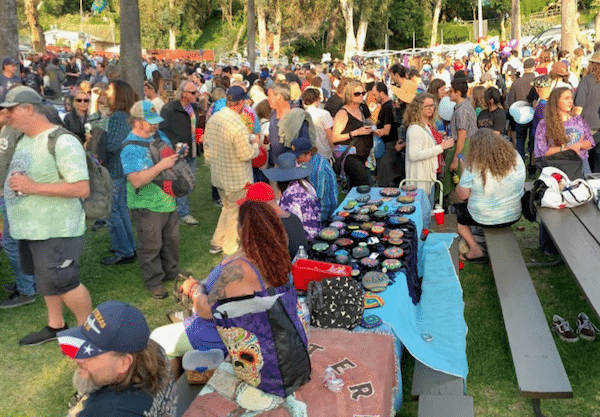 It was a warm and sunny afternoon, so the nearby parking lots were filled with people hawking clothing, stickers, trinkets, beer, paraphernalia, and food. Some vendors were selling weed pretty openly. This is California after all. There were also quite a few sellers of nitrous oxide filled balloons. These entrepreneurs were decidedly not a part of the Deadhead community, but that didn't seem to dent sales one bit. This bizarre bazaar, is commonly known as "Shakedown Street" after one of the band's songs, has an economy where you can buy, sell, or barter just about anything. Beer for stickers. Food for a poster. The only thing in short supply were show tickets.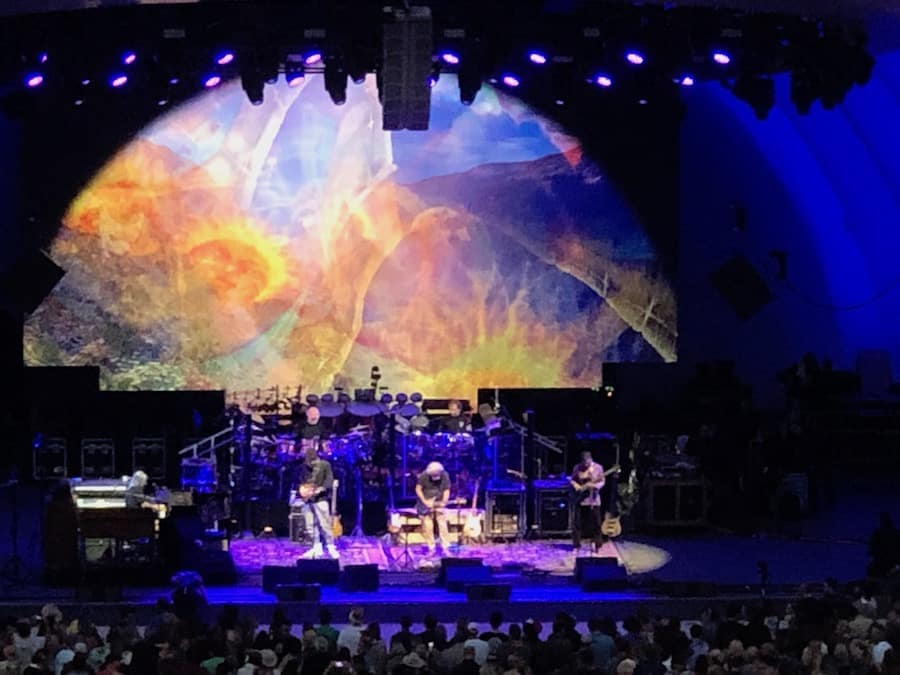 The band chose "Terrapin Station" as their closer the first night and opened night two with John Coltrane's "A Love Supreme," accompanied by The Jazz Band and Marching Band Drum Line from Los Angeles High School, and then reprised the song late in the second set. The closer Tuesday night was "Brokedown Palace," another fan favorite from the 1970 release American Beauty. In keeping with a departure from the typical Dead show, the band segued from "Cassidy" into "Fire On The Mountain," a song that normally would have followed "Scarlet Begonias."
It would be easy for this group to simply go out on stage and play from the standard Dead repertoire. All the new "Jerrys" have been able to go out and perform songs that were noticeably absent from the Grateful Dead's late eighties and early nineties set lists. Songs like "The Eleven," "Mr. Charlie," and "It Hurts Me Too" have risen from the grave and received new life on tour. The addition of Mayer has been a pleasant surprise. He handles the Garcia parts with skill, versatility, and is faithful to the inspired improvisations the Dead are renown for. This ensemble has definitely taken things to the next level.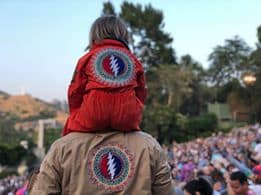 The acoustics at the Hollywood Bowl were outstanding. Even two-thirds of the way back in our seats, we could clearly hear every word, and every note it seemed. The video screen had some very (surprise) psychedelic graphics, and the crowd was signing and dancing along. One of the best things about a Dead show is that even if you aren't in your exact seats, no one seemed to mind, and things work themselves out, so everyone has a good time. It's one of the best audience vibes anywhere.
Monday highlights also included a passionate rendition of "Bird Song," from Garcia's eponymous album of 1972, and a searing version of "Sugaree," one of Jerry's best loved songs. Mayer will never replace Garcia. No one can, but he's been a very, very capable stage companion for the rest of the group.
June 3, 2019 – Hollywood Bowl
Set 1:
Cold Rain and Snow
Hell in a Bucket
Easy Wind
Mississippi Half-Step Uptown Toodeloo
High Time
Jack Straw
Bird Song
Don't Ease Me In
Set 2:
Iko Iko
New Speedway Boogie
Sugaree
Help on the Way > Slipknot! > Franklin's Tower
Drums > Space
Stella Blue
Not Fade Away
Encore: Lady With A Fan >Terrapin Station
June 4, 2019 – Hollywood Bowl
Set 1:
A Love Supreme
Shakedown Street
Friend of the Devil
Alabama Getaway
Ramble On Rose
Brown-Eyed Women
Cassidy > Fire on the Mountain
Set 2:
Estimated Prophet
Truckin'
He's Gone
St. Stephen
Turn On Your Love Light
Drums > Space > A Love Supreme (reprise)
Standing on the Moon
U.S. Blues
Encore: Brokedown Palace
YouTube: Cassidy > Fire On The Mountain