The MLB has seen tremendous pitching to this point in the year, with four pitchers putting up an ERA of less than 2.o and several more following with impressive pitching. The typical big na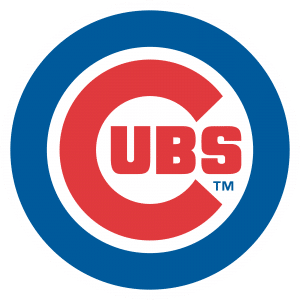 mes of Max Scherzer and Corey Kluber are there, and young arms like Aaron Nola and Luis Severino are in the mix. There is one name, though, that doesn't fit either young-stud or regular Cy Young-contender archetypes. That name is Jon Lester.
Now, that's not to say Lester was written off from the Cubs' rotation or that he was expected to be ineffective. But with an offseason in which the Cubs brought in such names as Yu Darvish and Tyler Chatwood, the ongoing emergence of Kyle Hendricks, and the hype around a bounce-back year from Jose Quintana, it was easy for Lester to get lost in the shuffle. Unlike the more attention-grabbing pitchers such as Scherzer and Severino, he isn't blowing away the radar gun, nor is he dazzling spectators with double-digit strikeout performances. What Jon Lester has done, however, is put his team in the best possible situation to succeed, day-in and day-out, pitching to a record of 7-2 and a season ERA of 2.22.
Saturday's outing against the Pirates was just an extension of that success.
Lester did not allow a run in his previous seven-inning start against the Mets on Monday and only gave up two hits. Saturday's performance was much of the same as he threw seven more innings of no-run ball while surrendering only one hit on an Austin Riley triple in the third inning. He is the first Cubs pitcher to have consecutive starts of seven scoreless innings and two or fewer hits allowed since Oval Overall in 1909, and he is now 5-1 with a 1.63 ERA in eight starts since April 30. The kind of season he's had is atypical for a pitcher his age, but manager Joe Maddon had insight on how Lester has managed to defy Father Time.
"Great delivery. He's very athletic," Maddon said. "It's repetition of delivery, it's knowing exactly what he wants to do. He doesn't come out of his lane… More changeups, but primarily I think a strong point is his repetition of delivery."
In terms of performance, Lester has taken a huge step forward from last season. He is on pace to exceed last year's win total of 13 and his ERA has gone down from 4.33 to 2.22. Through 13 starts last season, he was 3-4. This year, he is 7-2.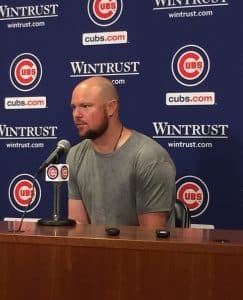 "I think the biggest thing is I feel good," Lester said postgame. "Compared to last year with where I was at, body wise, mechanically, just kind of everything never really synced up.
The Cubs have seemed to set into a groove as of late, picking up their fourth consecutive win on Saturday to raise their record to 13 games above .500. They're 12-3 in their last 15 games and have a +33 run differential in the same span of time. Anthony Rizzo has refound himself after a disastrous start to his season, and in his last ten games, the much-maligned Jason Heyward is batting .400 with five extra-base hits and six RBIs. While some concerns over offensive consistency still linger (Not to mention the question marks around Yu Darvish and Tyler Chatwood), the Cubs seemed to have found their stride as of late. Starting pitching has been solid, the offense has been producing and the bullpen has been lights-out.
"I think we're back to '16," Lester said. "I think it took everybody a little bit last year to recover and get back to normal. You know, when you come off that high of game seven, you're looking for that high… you're trying to get up for every game and it's just not there."
For the Cubs, the goal has to be to continue their success. Consistency questions are still a little concerning, but a win like today shows they can still win games in spite of offensive struggles. They sit only a half game behind the NL Central-leading Brewers, who also have the best record in the NL. The Crew have fallen into a bit of a slump, going 5-5 in their last ten games and the Cubs have taken advantage by going 8-2 in their last ten, giving themselves a prime opportunity to seize first place when they square off for a three-game series this Monday. If they can ride their recent momentum, the Cubs can potentially have the best record in the NL by Wednesday.
Twitter: @crbevins11
Hear audio from Joe Maddon and Jon Lester: