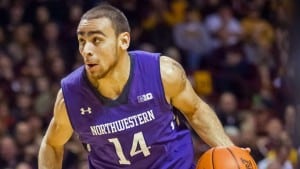 The Northwestern Wildcats were back in Evanston after a 2-game road losing streak on Saturday afternoon and they took out their frustrations on a poor Rutgers squad who left their intensity on the bus. The Wildcats improved to 18 – 11 on the season and 6 – 10 in conference play with their 98-59 win over the Scarlet Knights.
It is Tre Demp's world and we are just living in it as he dropped 24 points on 8-13 shooting while adding 8 rebounds and 4 assist. Demps was 6 for 8 from behind the arc and was left open for open threes all game long. It is not too often that Demps getting to roam free for the entire game but Rutgers were unable to put a body on him to slow the offensive onslaught by the senior.
Sophomore point guard Bryan McIntosh only scored 6 points but was able to dish out 13 assist during Demps hot shooting. Alex Olah had his third triple-double of the season with 14 points and 10 rebounds in limited playing time. The Wildcats didn't need much from their big three because they had balanced scoring from everyone on the roster.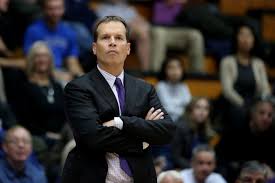 The Wildcats were up 30 at halftime and it gave fans time to think about the future of this team under head coach Chris Collins. The Wildcats will not make the NCAA Tournament unless they are able to win the conference tournament in March, which is very unlikely.
Northwestern has not had a signature win all year and they have been blown out by some of the top tier Big Ten teams so they do not have a resume that warrants review when it comes to selection Sunday. The Wildcats had a promising start to the season, going 13 – 1 in their first 14 games but were unable to keep up the pace once the Big Ten conference play started.
The absence of second-year wing-man Vic Law hurt the Wildcats perimeter defense and stunted the team's offensive abilities for the entire season. Olah also missed a handful of game during the middle of the season which completely decimated the interior defense and gave Northwestern no chance against Maryland and Ohio State.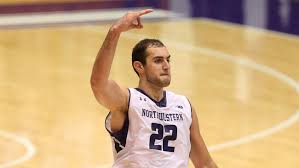 The Wildcats still have two more games before the conference tournament against Penn State and Nebraska next week. Even if Northwestern is able to beat both of those teams and get to 20 wins for the season, their terrible strength of schedule and low RPI will be keep them out of the tournament again.
Hopefully Northwestern 2015-16 season will be a learning experience for some of the younger players on the team and they can provide a spark next season as they will be looking to do something no team has done in school history.
---