Hosted by Bart Shore.
This episode of Psychedelic Time Warp features lots of live versions of songs. Some were previously unreleased when this first aired back in 2005, but in an effort to keep the flow of streams and albums sales going, bands have continuously revisited the vault for "new" content.
Enjoy live and rare recordings by the Beatles, the Who, the Moody Blues, Doobie Brothers, Genesis, Pink Floyd, Talking Heads, REM, Steve WInwood, Widespread Panic, the Clash, the Doors, and Procol Harum.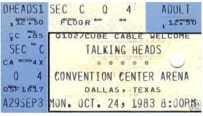 Hear some cool covers from Los Lobos, Robin Hitchcock, James Taylor, and Weezer, plus comedy from Don Rickles and Jerry Sienfeld.
For a list of stations and times visit the PTW home page
Psychedelic Time Warp is a two-hour mind expanding journey of music, comedy, and memories.