I'm Uncle Marty with my Boo-tiful sidekick Daytona, as The 3D RadioActivity dials 611, our universal Customer Service number and program ID. We're going to make the call to observe the Northern Hemisphere's Samhain or Halloween, normally the end of autumn and the beginning of winter, by busting out all of the ear-ey melodic seasonal RadioActive GHOSTS.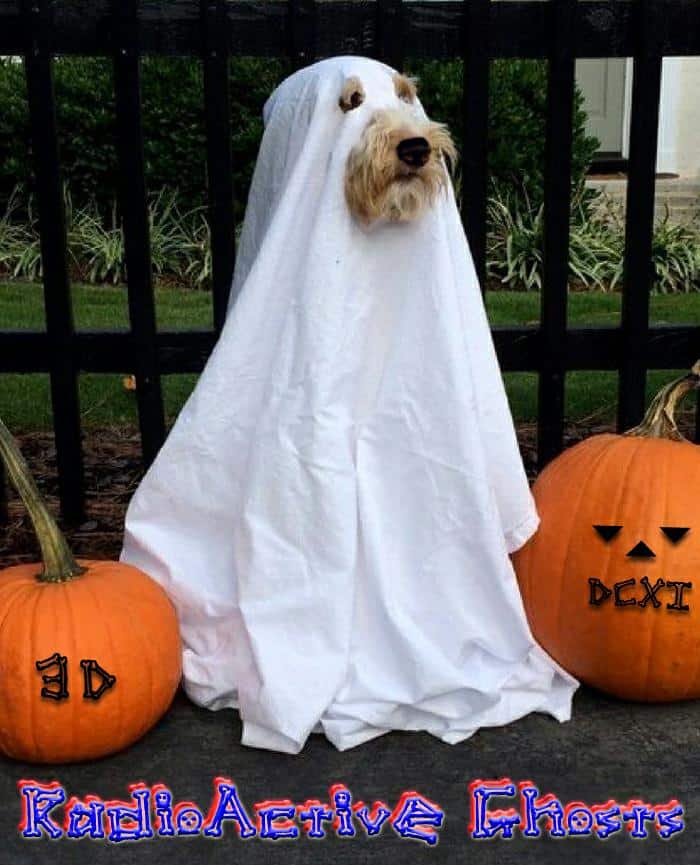 There's a baker's dozen plus one GHOSTLY tales as we close the door on those hobgoblins, phantoms and specters. Over our next few shows, we will be on another first name basis with songs about and by Bill, Chuck, Richard, and Wilson. Tell me your suggestions to get one dedicated to you! Send that email , or with a message on our Facebook page which has links to the archives of all the earlier episodes and airedorable artwork in the photo section. As usual, Daytona reminds you to look for us on Theacidflashback , KHEATradio .com, Denver's MileHiRadio, TuneIn and InternetFM dot com, because the best FM radio is now on the Internet.

Until we meet again, Keep Rockin' On!
"It's not true I had nothing on, I had the radio on."
…Marilyn Monroe