We will keep it all in the family this time and next with sisters and brothers.  Not the siblings that you grew up with, not the nuns or male clergy that taught in Catholic schools, or room mates from your college fraternity.   Because this is The Award Winning, 3D RadioActivity we will take a listen to the musical family.  Next week it will include The Everleys, The Isleys, and other brotherly offerings, however you will  have to wait a week before we play them.  This time it is all about all sorts of sisters.  Big ones, little ones, some are simple or dancing anywhere they can, and don't forget the blonde ones.  Can they do it for themselves?  Yes, they can!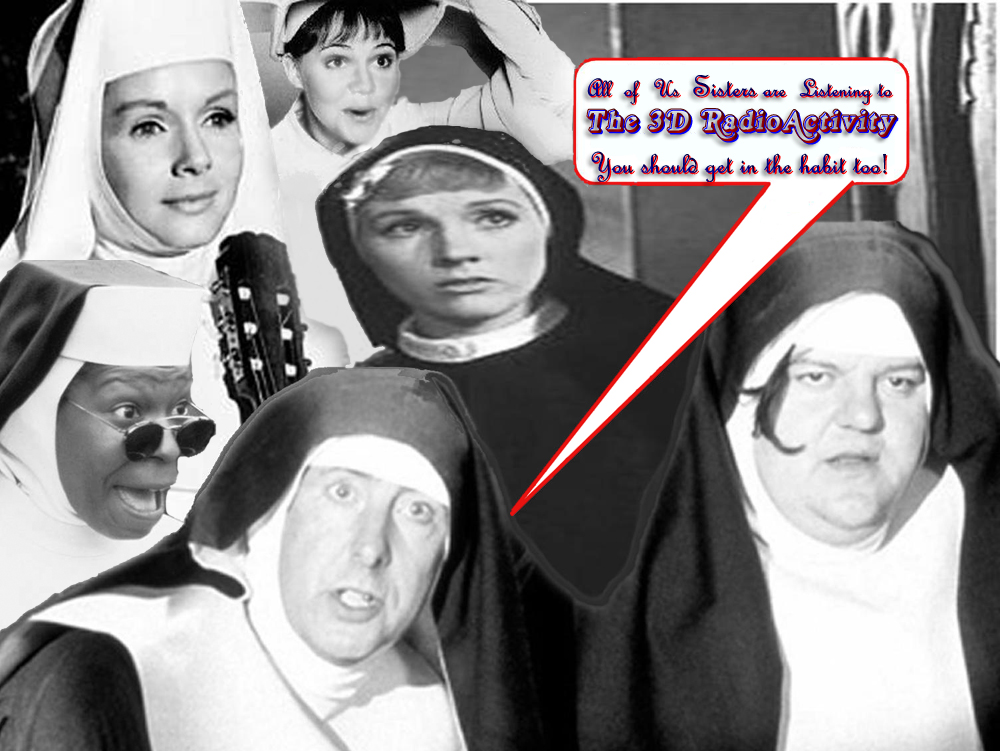 [jwplayer mediaid="6902″]
Send Sean and me an email by clicking on my name below, or message us on Facebook, with your suggestions and ideas for our next program as we musically express some brotherly love.
"It's not true I had nothing on, I had the radio on."
— Marilyn Monroe