Song of the Day by Eric Berman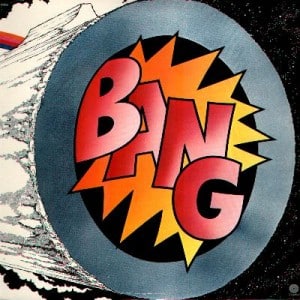 Today we journey to sunny Miami, Florida, by way of Philadelphia. In 1969, 16-year-olds Frankie Gilcken (guitar) and Frank Ferrara (bass) put a "drummer wanted" ad in a local Philly paper, and found 26-year-old Tony Diorio. In spite of Diorio being married with a child, the 3 hit it off and began practicing their craft. Playing live only 4 times in the next 18 months, in 1971 they decided to head south to Miami to find fame and fortune. Upon arrival, they bought a bag of weed from a guy on the boardwalk, only to realize they had no rolling papers. So they went into a local record store to purchase some(for those of you who weren't around at the time, back in those days record stores sold posters, incense, T-shirts, and yes, rolling papers). Noticing a flyer on the wall for a local Battle of the Bands competition, they got all excited only to be told by the manager that the event had already happened and that Rod Stewart and Faces, Deep Purple, and Matthews Southern Comfort were playing in Orlando the next night, and why didn't they go play with them?
Taking this as a challenge, they did just that. Arriving at the arena, they looked around until they found the concert promoter in his office and convinced him to let them be the opening act. Not only did they open that concert, but they then proceeded to open for all the top bands of the day, thus prompting a recording contract. Their first album was to be "Death of a Country", a concept album, but the record company (Capitol) was leery of releasing that as their debut album, so instead they recorded the eponymous "Bang" in Miami with producer Mike Sunday capturing a classic of proto-metal. In spite of Sunday's misgivings, Capitol released "Questions" as a single, it took off, and the band should have been on their way. Alas, record company politics did them in, but we still have this glorious 3 minutes and 49 seconds of thought-provoking lyrics, phase-shifting guitars, and tight harmonies to remind us of the early days of heavy metal.