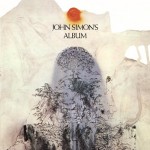 John Simon's 1970 debut album for Warner Brothers, called John Simon's Album, was a culmination of the many album projects he produced over the two years it took to record. While a staff producer at Columbia Records, Simon produced such classics as Simon & Garfunkel's Bookends, Big Brother & The Holding Company's Cheap Thrills, Leonard Cohen's Songs By Leonard Cohen, Blood Sweat & Tears' Child Is Father To The Man, The Electric Flag's self-titled debut album and The Cyrkle's Paul Simon-penned hit "Red Rubber Ball."
Simon met Albert Grossman through his work with Peter Yarrow on the film You Are What You Eat, who in turn introduced him to The Band. Simon helped them negotiate their record contract with Capitol and produced their first two albums, Music From Big Pink and The Band.  He also produced Mama Cass Elliot's "Dream A Little Dream Of Me," Peter Paul & Mary's Late Again, Seals And Croft's Down Home and Gordon Lightfoot's Did She Mention My Name for other labels.
Simon was also a prolific session musician, participating on records by Howlin' Wolf, Eric Clapton, Taj Mahal, John Hartford, Bonnie Raitt, Bob Dylan, Dr. John, Joni Mitchell, Van Morrison and Dave Mason. He even played the tuba on The Band's "Rag Mama Rag."
So it should come as no surprise that when Simon set out to record his debut album, many of his musical friends including Garth Hudson, Richard Manuel, Rick Danko, Delaney Bramlett, Leon Russell, Jim Gordon, Carl Radle, Jim Price, Rita Coolidge and Bobby Whitlock joined in the recording sessions.
It easy to play spot the influence all over this album and you can hear elements of Randy Newman's quirkiness and Brian Wilson's psychedelia on "The Elves' Song," "Railroad Train Runnin' Up My Back" and today's Song Of the Day, "Did You See?," which sounds like a lost outtake from The Beach Boys' Friends album. There are echoes of BS&T on the horn-fueled "Tannenbaum," and "Davey's On The Road Again," (which was co-written by Robbie Robertson) and hints of The Band's own brand of Americana on tracks like "Rain Song" and "Don't Forget What I Told You."
It's hard to tell why neither of Simon's albums on Warner Bros. did any significant  business, but they both stand up well next to the classic albums of the era that he produced. Simon sporadically continued to produce albums through the years, most notably Steve Forbert's Jackrabbit Slim, The Band's Islands and The Last Waltz, Bobby Charles' Small Town Talk, Al Kooper's Act Like Nothing's Wrong and the cast album of Best Little Whorehouse In Texas. He also released several more solo albums throughout the years.