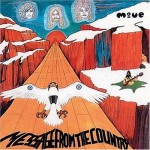 Formed in the mid-1960s by Roy Wood, The Move was a quintessentially British rock band, and as a result had trouble crossing over to these shores with any commercial impact.  Yet, at home they scored such hits as "Blackberry Way," "I Can Hear The Grass Grow," "Flowers In The Rain," "Fire Brigade" and "Do Ya."
They were a band whose personnel was constantly in flux, and this incarnation of The Move features members Jeff Lynne and Bev Bevan.
Shortly after the release of this song from their final album, Wood, Lynne and Bevan formed Electric Light Orchestra. After one record together, Wood departed their ranks to form Roy Wood's Wizzo…of course, ELO went on to become superstars of the 1970s.
Original post:  3/1/11