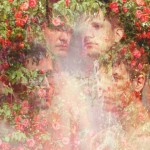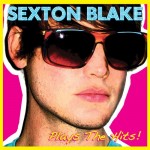 Sure, you'd be hard-pressed to forgive them for a band name as over the top as STRFKR (which is short for Starfucker). But props are firmly in order because over the past few years they've released three solid albums; chock full of deliciously danceable and tuneful electro pop confections.
STRFKR's roots are in solo projects by guitar/vocalist Josh Hodges, released under the moniker Sexton Blake. While the first Sexton Blake album was purely a solo affair, the second album featured a band (also called Sexton Blake)with Ryan Bjornstad on keyboards, Tom Homolya on bass and Tim Edgar on drums.
Together they recorded and released the 2007 record, Sexton Blake Plays The Hits, comprised totally of '70s and '80s covers, like Bruce Springsteen's "Hungry Heart," Kim Carnes' "Bette Davis Eyes," Milli Vanilli's "Girl You Know It's True," Supertramp's "The Logical Song," Michael Jackson's "Human Nature," The Dream Academy's "Life In A Northern Town," Elton John's "Daniel," ELO's "Evil Woman" and one of today's two Songs Of the Day, "Young Turks," a Rod Stewart cover.
Following the Sexton Blake records, Hodges and Bjornstad relocated to Portland, Oregon where they joined forces with Shawn Glassford and Keil Corcoran to form a new group. After a few name changes from PYRAMID to Pyramiddd, they settled on the moniker Starfucker, which has now been shortened to STRFKR. Their first blush of success resulted when Target picked up their song "Rawnald Gregory Erickson the Second," for one of their TV campaigns.
The group has three albums under its belt including the eponymous debut record, Jupiter from 2009 and the superb Reptilians, which was one of the best records of 2011. An album of demos from Reptilians was also released as a Record Store Day exclusive last year. After extensive touring in support of Reptilians, Bjornstad announced he was leaving STRFKR to embark on a solo career, and was replaced by guitarist Patrick Morris in time to record and release their brand new album Miracle Mile. (due out 2/19/13)
The album begins with the blazing synth introduction on today's other Song Of The Day, "While I'm Alive," setting the tone for the electro-Bee Gees feast to follow. The rest of the album's tunes are highly danceable, but more importantly, they are infused with hook-laden melodies that stick around long after they're over, and that, my friends, is the key to this band's greatness.