Your Uncle Marty is here with DaytonAiredale on The 3D RadioActivity, chapter 688. We sincerely apologize, imploring you to help us recognize and avoid our shortcomings in so that we are able to pardon our transgressions by truly saying this is SORRY RadioActivity II.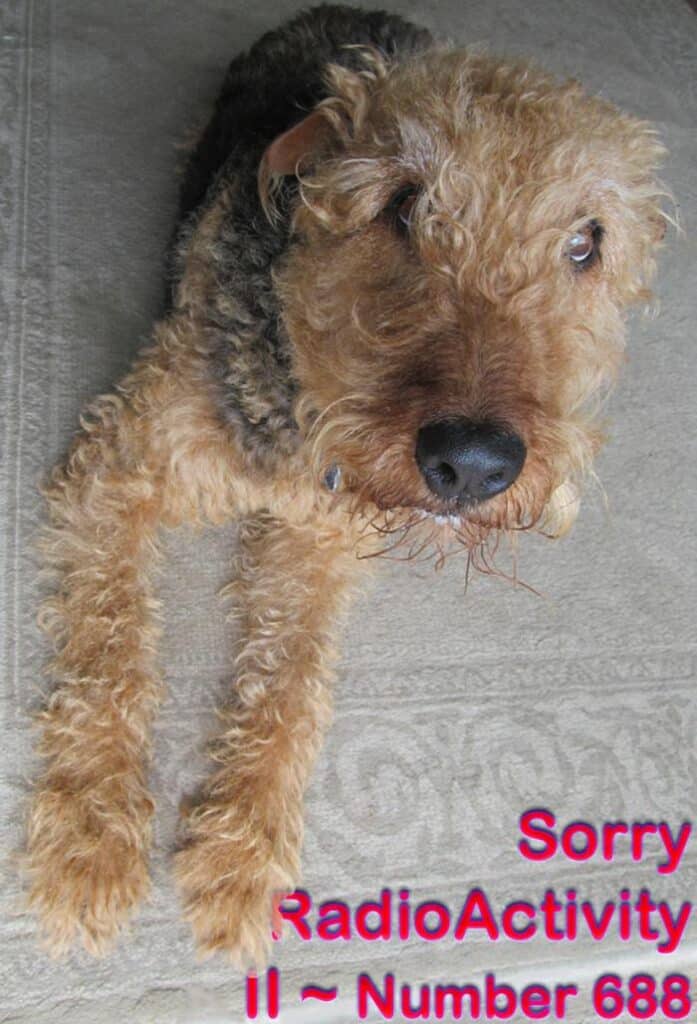 Listen to Sorry RadioActivity II Here:
https://archive.org/download/The3dRadioactivity/3dradio_20230507_688_SorryRadioActivityII.mp3
With 16 tracks, we hope we have expressed how SORRY music can be and if you need more REASONS, then be sure to tune in next time, as that will be our featured theme. Got any suggestions for tunes we haven't played before? Then tell me by sending email, or a message on our Facebook page which has links to the archives of all the earlier episodes and the always airedorable artwork in the photo section. Daytona always reminds you to look for us on Denver's Mile Hi Radio,   KHEATradio.com in Surprise AZ,  Theacidflashback, TuneIn and  InternetFM .com, because the best FM radio is now on the Internet!
Until we meet again, Keep Rockin' On!
…Uncle Marty

"It's not true I had nothing on, I had the radio on."
…Marilyn Monroe