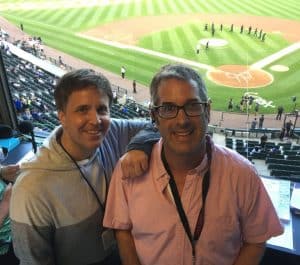 with Packer Dave, Steve Leventhal, and Jeff Rich
This week's sports report includes a look at the schedule of games in the NFL. Plus. our special guest Mark Grote, Chicago Cubs pre- and post-game host talks reviews the 2017 season, and looks ahead to what's in store for the northsiders for 2018. Jeff and Dave discuss the teams that have had disappointing seasons in the NFL, and Steve goes one on one with Chicago Bears play by play announcer Jeff Joniak.
Don't miss cameos from Bob Costas and Cubs announcer Pat Hughes.