I'm Uncle Marty, and this time on The Award Winning 3D RadioActivity, we are paying tribute to a special group of people who plucked, fingered, blew, and pounded many familiar melodies. When we first checked out these cats, my friend Rich was here with us, and we managed to cover not even half of the performers who employed them.  This time I have another guest sitting in with me…  The affable host of Time Warp Radio, and our resident traffic expert, Bart Shore!
The Wrecking Crew is a film about the best musicians in Los Angeles before, during and after the 1960's.  That was the nickname coined by drummer Hal Blaine for a group of studio and session entertainers that played anonymously on many records in Los Angeles, during that decade.  According to Blaine, the name was derived from the impression that he and the younger studio artists made on the business's older generation, who felt that they were going to wreck the music industry.  They backed dozens of popular singers, and were one of the most successful groups in history.  You can learn more about this documentary and where to see it by visiting the website http://wreckingcrewfilm.com/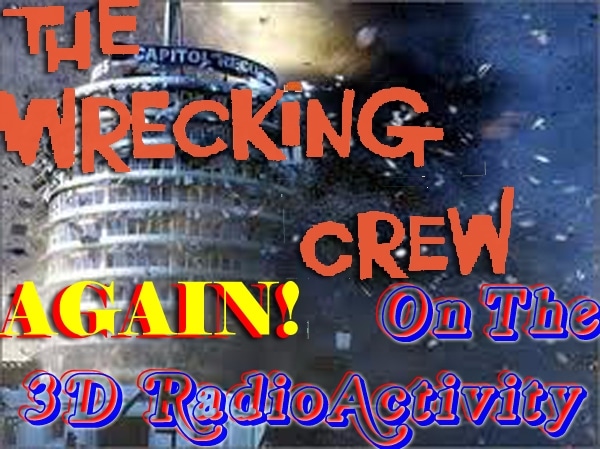 The members were versatile and typically had formal backgrounds in jazz or classical music. The talents of this group of "first call" players were used on almost every style of recording including television theme songs, film scores, advertising jingles and almost every genre of American popular music.  Notable artists employing their talents included Elvis along with other favorites like Frank and Nancy Sinatra, Bobby Vee, The Partridge Family, The Mamas & the Papas, The Carpenters, The Monkees, Bing Crosby, The 5th Dimension, Simon & Garfunkel, John Denver, The Beach Boys, and Nat King Cole. They were among the inaugural "Sidemen" inductees to the Musicians Hall of Fame and Museum in 2000.
[jwplayer mediaid="10165″]
Next week we will be wrapping up the month of Dog-ust with a big bow as we play terrier tunes and other choice canine cuts!    If you have any ideas please be sure to let me know. It's easy to send an email by clicking on my name below or message me on Facebook, where you will find links to Like the previous podcasts along with the graphics in the "Photo" section.
Please tell your friends and be sure to look for us on TuneIn.com,  Groovy Radio,  and InternetFM too.
"It's not true I had nothing on, I had the radio on."
­ Marilyn Monroe