Every year it's a race against time to attempt to watch all the movies nominated for the Best Picture Oscar. 2019 was another terrific year for motion pictures, and I not only watched all eight, I also viewed "The Wife," which earned Glenn Close a well deserved Best Actress nomination.
Here is my own personal take on the nominees, and who I think will win this year.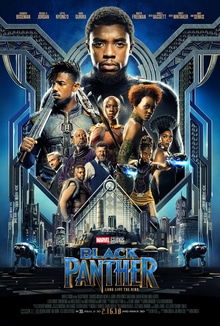 Black Panther: Finally, a blockbuster film gets an invite to the most prestigious film celebration in Hollywood. Great ensemble cast, amazing action, some well timed humor, but almost no chance to win.
The Favourite: This movie is a real head-scratcher to me. The people that love period pieces have been fawning all over this drama set in the early 1700's. Queen Anne has little interest in ruling her country, in the middle of a war with France. Instead, two cousins compete for her attention, using any means necessary, including sex. There are a number of scenes where director Yorgos Lanthimos uses a wide angle lens to shoot the action. That myopic effect itself was enough to make me hate the movie. Add the rambling, often disconcerting plot, and I can't figure what the attraction of this film is.
A Star Is Born: The last movie I crossed off the list. A soaring performance from Lady Gaga, and a heartwarming turn by actor-turned-director Bradley Cooper. If nothing else, it makes me want to see the 1976 version with Babra Streisand and Kris Kristofferson. It's a bit formulaic. Guy randomly meets aspiring talent. They fall in love, sparks fly. Her career takes off, and he spirals downward. If you told me an wannabe singer, who's played a few times in the intimate confines of where she works, can get up in front of thousands at a festival gig, I'm not buying it. Not taking anything away from the two leads, they are at best, runners up in their categories. The real star of the film, is Sam Elliot, who if he wasn't in competition with Mahershala Ali, would take down the Best Supporting Actor.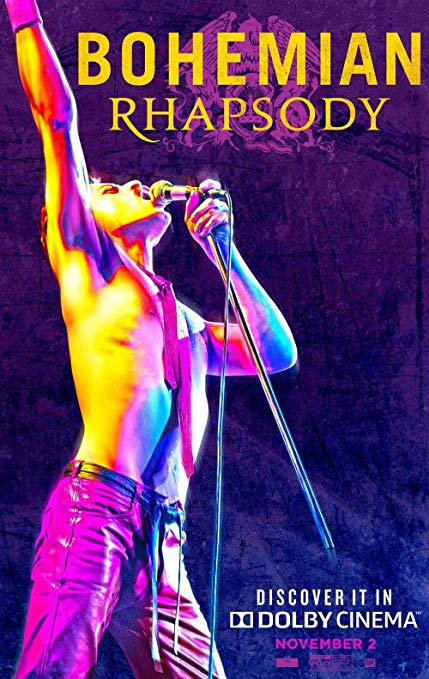 Bohemian Rhapsody: I liked this movie so much, I saw it twice. It was fabulous in the Dolby/IMAX/Surround Sound. Ever since I read that Mr. Robot's Remi Malek was tapped to play Queen frontman Freddie Mercury, I couldn't wait to see it. Even though I have all the albums and knew most of the backstory, it was still awesome to see Malek bring Mercury back to life. He was simply stunning, amazing, incredible as the musical genius and leader of Queen. Malek has won several awards this season, and should take home a gold statue on Sunday. The movie itself, sits in the middle of the pack.
Vice: The only person who can conceivably prevent Malek from winning Best Actor is Christian Bale, who is spot on in this biopic of former Vice President Dick Chaney. It's scary how well Bale emulates the speech and mannerisms of Chaney, and it's just as scary what the real life VP got away with, in the events depicted in the film. A quality movie, a compelling tale, and true life characters. But not good enough this year.
BlacKkKlansman: Is another movie based on true life characters. In the early 1970's, Ron Stallworth becomes is the first black officer in the Colorado Springs police department. He and another officer go undercover and infiltrate the KKK. There's a great soundtrack with James Brown, The Temptations, ELP, Prince, and original compositions by Terence Blanchard. Go see it, rent it, stream it. I didn't know what to expect, and I was very pleasantly surprised. My third favorite choice of the eight.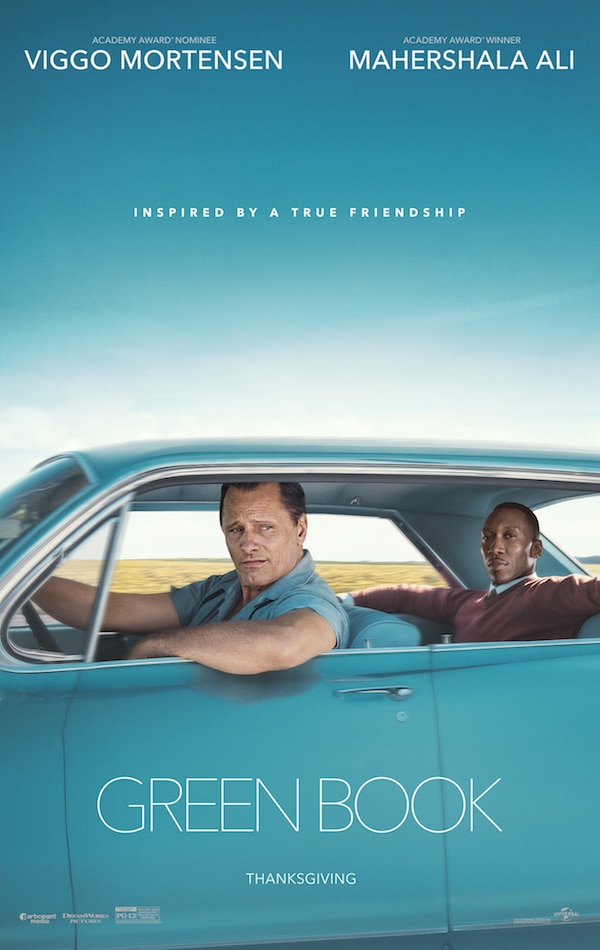 Green Book: Yet another story inspired by true events. Uncouth, rough and tumble bouncer Tony Vallelonga gets a job as a bodyguard and driver for Don Shirley. In 1962 Vallelonga accompanies Shirley, a black classically trained jazz pianist, on a tour of the deep south. The plot plays off the clash of cultures between Tony and Don, as well as the two northerners dealing with the racially biased southerners during the days of desegregation. I still don't understand why Mahershala Ali is nominated for Supporting Actor, because he's in most of the movie. I thought this movie was terrific, and the best of the best. However…..
Roma: Is the kind of movie that Oscar loves. Shot in black and white, with nothing but ambient street noise, this homage to director Alfonso Cuaron's childhood is the kind of movie that Oscar voters love. Like so many of this year's movies, the subject is the clash of cultures. In this case, however, we see the relationship between the upper middle class in Mexico, and the indigenous people who work for them as cooks and maids. So many hired hands are taken for granted or taken advantage of, as depicted in this film. It also shows the social unrest in the country in the early seventies. I;m guessing Roma gets the nod for Best Picture.
Tune into the Academy Awards Sunday night, February 24th at 8 ET/ 5 PT on ABC.