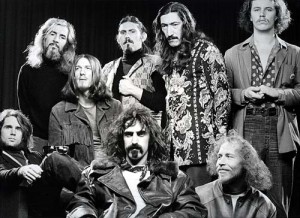 1968, Frank Zappa and the Mothers of Invention play the National Academy of Recording Arts and Sciences dinner in New York. Zappa tells the audience, "All year long you people have manufactured this crap, now for one night you're gonna have to listen to it!"

1969, The 5th Dimension started a six week run at No.1 on the singles chart with 'Aquarius / Let The Sunshine In'.
1969, A million hearts are broken when Paul McCartney marries Linda Eastman.
1969, Led Zeppelin enter the English albums chart with their self-titled debut in its third week of release.
1971, Crosby, Stills, Nash & Young's live album Four Way Street is certified gold before it even appears on the LP chart.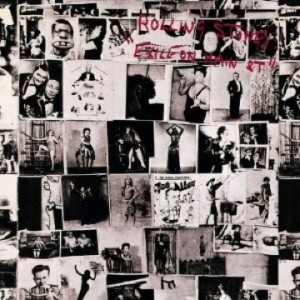 1972, The Rolling Stones release Exile on Main Street.
1973, "That'll Be the Day," starring Ringo Starr and David Essex, has its London premiere.
1975, David Bowie announced his second career retirement, saying, 'I've rocked my roll. It's a boring dead end, there will be no more rock 'n' roll records from me.'
1975, Elton John started a two week run at number one on the singles chart with "Philadelphia Freedom," his fourth chart topper.
1975, During a North American tour, Pink Floyd played the first of two nights at The Cow Palace, Daly City, San Francisco, California.
1979, Mickey Thomas joins Jefferson Starship, replacing founding member Marty Balin. He quickly falls in with the San Francisco band's AOR direction, and appears on hits like "We Built This City" and "Sara."
1989, Garth Brooks released his self-titled debut album which was both a critical and chart success, peaking at number 13 on the Billboard 200 and number two on the Top Country Albums. This album contains Brooks earliest hits, including his first ever single, "Much Too Young (To Feel This Damn Old,)" and his first chart topper, "If Tomorrow Never Comes" as well as the Academy of Country Music's 1990 Song of the Year and Video of the Year, "The Dance."
2007, The Beatles company, Apple Corps, settled a £30 million ($59.2 million) royalties dispute with the band's label, EMI. The suit alleged unpaid royalties on Beatles albums based on an audit of sales between 1994 and 1999, a period which included the release of three Anthology compilations. Details of the settlement were not disclosed.
Born on April 12: Tiny Tim (1933); Herbie Hancock (1940); John Kay, Steppenwolf (1944); David Cassidy (1950); Will Sergeant, Echo & the Bunnymen (1958)