1966, Buffalo Springfield made their live debut when they opened for The Byrds at a concert in San Bernardino, California.
1967, Jimi Hendrix, The Walker Brothers, Cat Stevens and Engelbert Humperdink all appeared at the The Odeon, Blackpool, England.
1967, Nancy Sinatra and Frank Sinatra started a four week run at number one on the singles chart with "Somethin' Stupid". They became the only father and daughter act ever to score a top single. UB40 singer Ali Cambell covered the song in 1995 with his daughter Kibbi. Robbie Williams had a 2001 UK chart topper with his version of the song featuring Nicole Kidman.
1969, Pink Floyd appeared at the Royal Festival Hall, London, England.

1969, After serving a tour of duty in Vietnam, Archie Bell of the Drells is discharged from military service.
1971, The Beatles win an Oscar for Best Film Music (Original Song Score) for the Paul McCartney-penned "Let It Be."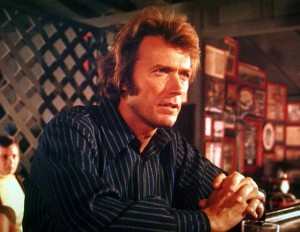 1972, Roberta Flack started a six week run at the top of the singles chart with the Ewan MacColl song "The First Time Ever I Saw Your Face". The song was featured in the Clint Eastwood film Play Misty For Me.
1973, Topping the singles charts are Tony Orlando & Dawn with the shamelessly sentimental "Tie a Yellow Ribbon Round the Ole Oak Tree."
1975, Kiss, Rush and the Heavy Metal Kids all appeared at Stanley Theatre in Pittsburgh, Pennsylvania.
1977, Lynyrd Skynyrd give a gold album for One More for the Road to Atlanta Mayor Maynard Jackson. The band donates another gold record to Atlanta's Fox Theatre, where the double live album was recorded.
1982, Billy Joel was reported to be in "good condition" after major surgery at Columbia Presbyterian Medical Center in New York. The musician broke his wrist when his 1978 Harley Davidson hit a car in Long Island, New York.
1996, The remainder of Jerry Garcia's ashes were scattered near the Golden Gate Bridge in San Francisco. A small portion had been scattered in the Ganges River in India 11 days earlier. Garcia died on August 9, 1995.
2001, Joey Ramone, born Jeffrey Ross Hyman, singer of the punk pioneers The Ramones, died after a long battle with lymphatic cancer. He was 49.
2005, John Fred Gourrier, singer from John Fred and his Playboy Band died after a long battle with kidney disease aged 63. He had the 1967 chart-topping US single "Judy in Disguise (With Glasses)", a parody of "Lucy in the Sky with Diamonds".
Born on April 15: Bessie Smith, US blues singer (1894); Roy Clark, US singer (1932); Dave Edmunds, guitar, vocals, producer (1944); Linda Perry, songwriter, producer, singer (1965); Edward John O'Brien, guitarist, Radiohead (1968);