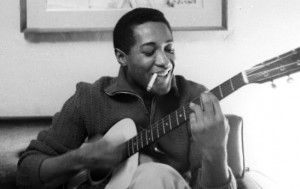 1964, Soul singer Sam Cooke was shot dead at the Hacienda Motel in Los Angeles, California. Bertha Franklin, manager of the motel, told police that she shot and killed Cooke in self-defense because he had attacked her. Police found Cooke's body in Franklin's apartment-office, clad only in a sports jacket and shoes, but no shirt, pants or underwear. The shooting was ultimately ruled a justifiable homicide.
1966, The Lovin' Spoonful performed at Maple Leaf Gardens in Toronto. Also on the bill, The Children, and The Paupers.
1968, Filming began for The Rolling Stones Rock & Roll Circus. As well as clowns and acrobats, John Lennon and his fiancee Yoko Ono performed as part of a supergroup called The Dirty Mac, along with Eric Clapton, Mitch Mitchell, and Keith Richards. It was originally meant to be aired on the BBC, but the Rolling Stones withheld it because they were unhappy with their performance. The film was eventually released in 1996.
1969, Yes appeared at LCP Fletcher Hall, Leicester, England.

1970, The Doors performed at Fair Park, Dallas, Texas.
1971, Yes played at the Nassau Community College, Garden City, New York.
1972, James Brown was arrested after show in Tennessee for trying to incite a riot. Brown threatened to sue the city for $1m, the charges were later dropped.
1972, The Grateful Dead played the first of two nights at the Winterland Ballroom in San Francisco.
1973, Hawkwind performed at City Hall, Newcastle, England.
1973, Kiss guitarist Ace Frehley was nearly electrocuted during a concert in Florida when he touched a short-circuited light. The guitarist was carried from the stage but returned ten minutes later to finish the show.
1974, Deep Purple played at the Mecca Arena, Milwaukee, Wisconsin.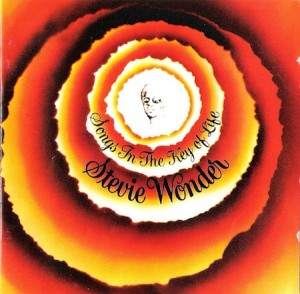 1976, Stevie Wonder's Songs In The Key Of Life began the ninth of thirteen weeks at number one on the US album charts.
1977, Queen played at The Summit, Houston, Texas.
1978, David Bowie appears at NHK Hall in Tokyo, Japan.
1980, U2 appeared at The Mudd Club in New York City, the first date of four US shows which also took the band to Boston and Washington DC.
1981, The Rolling Stones performed at Rupp Arena, Lexington, Kentucky.
1982, The Jam played their last ever gig as a band when they appeared in Brighton, England. Singer and guitarist Paul Weller went on to form The Style Council with keyboardist Mick Talbot. The permanent line-up grew to include drummer Steve White and Weller's then-wife, vocalist Dee C. Lee.
1996, Johnny Marr and Morrissey were left with a £300,000 legal bill after loosing a case over unpaid royalties with former Smiths members Andy Rourke and Mike Joyce.
Born on December 11: Big Mamma Thornton, blues singer (1926); David Gates, Bread (1940); Brenda Lee (1944); ermaine Jackson, The Jackson Five (1954); and Nicki Sixx, Motley Crue (1958)