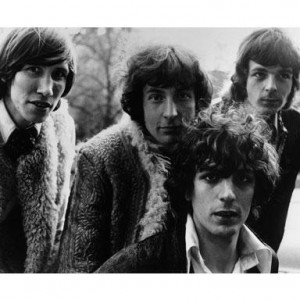 1966, Pink Floyd make their first ever appearance at the Royal Albert Hall. Their would play the RAH three more times, with the last performance there in 1970.
1966, Jimi Hendrix performs at the RamJam Club in London.
1967, Rolling Stone Brian Jones was given 3 years probation and a £1,000 ($1,600) fine for drug offenses. Three psychiatrists agreed that Jones was an extremely frightened young man with suicidal tendencies.
1967, Jefferson Airplane appears at the Civic Center in Charleston, West Virginia.
1969, The Allman Brothers Band played at the Woodrose Ballroom in Deerfield, Massachusetts.
1970, Smokey Robinson and the Miracles started a two week run at No.1 on the singles chart with 'Tears Of A Clown'. It was the group's 26th Top 40 hit a The song was written by Stevie Wonder in 1966, and his producer Hank Cosby, Smokey Robinson wrote the lyrics.
1970, The Doors played what would be their last ever live show with Jim Morrison when they played at the Warehouse in New Orleans.
1970, Abraxas by Santana enters it's fourth week at number one on the US album charts.  It hit the top spot for a week on October 24th, then returned for the last five weeks of 1970 on November 28th.
1971, The Who performed at the Civic Auditorium, San Francisco.
1972, Genesis appeared at Philharmonic Hall, New York.
1973, The Grateful Dead played at the Omni, in Atlanta. Georgia.
1974, KISS performed at the I.M.A. Sports Arena, Flint, Michigan.
1975, Rush played at War Memorial Arena, Syracuse, New York.
1976, Uriah Heep appeared at the Lakeland Civic Center, Lakeland, Florida.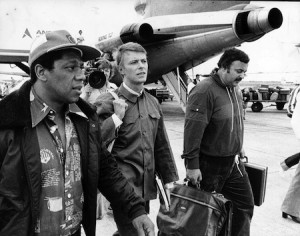 1978, David Bowie played the last show of his world tour at NHK Hall in Tokyo, Japan.
1981, The Human League had their only UK No.1 single with 'Don't You Want Me.' The Christmas hit of 81, the biggest seller of 1981 and Virgin Records first No.1 UK single. It would top the US charts six months later. The group's singer Phil Oakey disliked the song so much that it was relegated to the last track on their latest album' Dare'.
1981, King Crimson performed at Expo Hall, Osaka, Japan.
1982, Judas Priest played at Mid-South Coliseum, Memphis, Tennessee.
1985, Scottish keyboard player Ian Stewart died of a heart attack in his doctor's Harley Street waiting room in London. He was a co-founder of The Rolling Stones.  Stewart was the first to respond to Brian Jones's advertisement in Jazz News of  May 2nd, 1962 seeking musicians to form a rhythm & blues group. Stewart was dismissed from the line-up by the band's manager, Andrew Loog Oldham, in May 1963 but remained as road manager and piano player. He played on all The Rolling Stones albums between 1964 and 1983, except for Beggars Banquet. Also played piano on Led Zeppelin's "Rock and Roll" and "Boogie With Stu" from Physical Graffiti.
Born on this day:  Frank Sinatra (1915),  Connie Francis (1938); Dionne Warwick (1940);  Grover Washington Jr; Dickey Betts, Allman Brothers; and Mike Smith, Dave Clark Five (1943);  Clive Bunker, Jethro Tull (1946); Ralph Scala, The Blue Magoos (1947); Ray Jackson, Lindisfarne (1948); Shiela E. (1959); and Eric Schenkman, guitar, The Spin Doctors (1963)