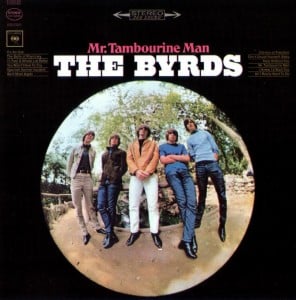 1965, The Byrds record "Mr. Tambourine Man." The only actual member of the band who performs on the record is lead guitarist/singer Jim McGuinn. Musicians from the fabled "Wrecking Crew," including Larry Knetchel on bass, Leon Russell on piano, Hal Blaine on drums, Jerry Cole and Bill Pittman on guitar, replace the rest of the band. These musicians provided the backing track over which McGuinn, Crosby, and Clark sang. By the time the sessions for their debut album began in March 1965, however, producer Terry Melcher was satisfied that the band was competent enough to record its own music.
1965, The US Immigration Department forces The Animals to cancel a performance at New York's Apollo Theater. Instead, the English group appears on The Ed Sullivan Show.
1966, George Harrison married Patti Boyd at Leatherhead Register Office in Surrey with Paul McCartney as best man. George had first met Patti on the set of The Beatles movie A Hard Days Night.
1967, Pink Floyd played at the Birdcage Club in Portsmouth, Hampshire, England.
1967, It was to have been The Who's first performance at Leeds University, but Pete Townshend doesn't make it, because his car ran out of gas and the date was canceled. "Happy Jack" reaches its U.K. peak at number three. Brian Epstein's NEMS officially announces their amalgamation with the Robert Stigwood Organization taking over concert bookings for Stigwood's acts including The Who.

1968, Jimi Hendrix recorded his version of the Bob Dylan song "All Along the Watchtower" at Olympic Studios in London. Rolling Stone Brain Jones and Dave Mason from Traffic both played on the session.
1969, Led Zeppelin appeared at the Electric Factory in Philadelphia, Pennsylvania.
1970, Elvis Presley's last film Change Of Habit was released.
1971, Neil Young performed at the Music Hall, Boston.
1972, Pink Floyd appeared at The Guildhall, Portsmouth, England. This was the first time that they were able to perform Dark Side of The Moon album in its entirety, because the previous night's performance in Brighton was halted for technical reasons.
1973, Led Zeppelin performs at Gaumont Theatre in Southampton, England. Tickets cost £1 ($1.60).
1973, The Rolling Stones kicked off an 11-date Pacific tour at Honolulu International Centre, Hawaii.
1974, Governor Jimmy Carter of Georgia throws a post-concert party for Bob Dylan at the gubernatorial mansion. Carter later remarks, "He never initiates conversation, but he'll answer a question if you ask him."
1975, Led Zeppelin played at Chicago Stadium in Chicago. A floor seat cost $8.50 (£5.65.) The setlist: Rock and Roll, Sick Again, Over the Hills and Far Away, In My Time of Dying, The Song Remains the Same, Rain Song, Kashmir, The Wanton Song, No Quarter, When the Levee Breaks, Trampled Underfoot, Moby Dick, How Many More Times, Stairway to Heaven, Whole Lotta Love, Black Dog.
1977, Genesis performed at De Montfort Hall, Leicester, England.
1978, The soundtrack album Saturday Night Fever started a 24-week run at number one on the US album charts, it went on to sell over 30 million copies world wide, making it the best selling soundtrack album of all time.
1979, The Grateful Dead perform at the Masonic Temple in Detroit, Michigan.
1980, Rush appeared at the Forum in Montreal.
1981, Black Sabbath took the stage at the Hammersmith Odeon in London.
1982, B.B. King donated his entire record collection of over 20,000 discs to Mississippi University's Center for the Study of Southern Culture.
1984, Soul singer Jackie Wilson died aged 49. Wilson suffered a massive heart attack while playing a Dick Clark show at the Latin Casino in New Jersey on September 29, 1975, falling head-first to the stage while singing "Lonely Teardrops," and had remained in a coma until his death 8 years later.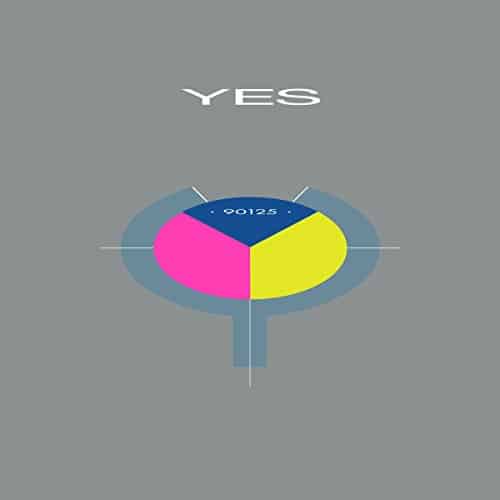 1984, Yes started a two-week run at number one on the US singles chart with "Owner Of A Lonely Heart," a number 28 hit in the UK.
1987, Keith Richards inducted Aretha Franklin at the second annual Rock & Roll Hall of Fame Awards, held at the Waldorf Astoria in New York City. Keith later took part in a jam with Bruce Springsteen, Chuck Berry, Bo Diddley, Roy Orbison, Sting, and Daryl Hall.
1997, "Colonel" Tom Parker, Elvis Presley's manager and agent, died of a stroke in Las Vegas, Nevada, at the age of 87.
1997, Songwriter Jesse Levine died of kidney failure aged 58. He co-wrote, "Knock Three Times" and "Tie A Yellow Ribbon," both US and UK number ones for Dawn in the early '70s.
2002, American singer and actress Peggy Lee died of complications from diabetes and a heart attack at the age of 81. 1958 US number 8 and UK number 5 single "Fever." Lee worked with Benny Goodman, Randy Newman, Quincy Jones, and was nominated for 12 Grammy Awards, winning Best Contemporary Vocal Performance for her 1969 hit "Is That All There Is?"
2012, Adele was at number one on the US album chart with her second studio album 21. The album which yielded five hit singles including the lead single "Rolling in the Deep," has sold over 30 million copies worldwide.
Born on January 21: Wolfman Jack (1938); Richie Havens (1941); Placido Domingo (1941); Edwin Starr (1942); Mac Davis (1942); Billy Ocean (1950); Rob Brill, drums, Berlin (1956); Jason Mizell, aka Jam Master Jay, Run-DMC (1965); Chris Kilmore, Incubus (1973); Benjamin Moody, guitar, Evanescence (1980)