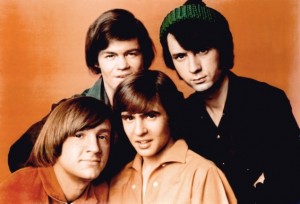 1967, A private party was held at the Speakeasy Club in London, England for The Monkees. Guests included: John Lennon, George Harrison, Paul McCartney, Dusty Springfield, Eric Clapton, Lulu, and all the members from Manfred Mann, The Who and Procol Harum.
1967, Jimi Hendrix performed at The Scene in New York City.
1967, Pink Floyd played at the Bath Pavilion in Bath, Somerset, England.
1968, At an impromptu gathering at Joni Mitchell's house in Lookout Mountain, Laurel Canyon, Los Angeles, David Crosby, Stephen Stills and Graham Nash played together for the very first time.
1969, John Lennon holds a press conference to announce the release of "Give Peace a Chance," but can't show up as he and Yoko are recovering from a car crash in Scotland. Ringo fills in instead.
1969, Brian Jones drowned while under the influence of drugs and alcohol after taking a midnight swim in his pool, aged 27. His body was found at the bottom of the pool by his Swedish girlfriend Anna Wohlin. The coroner's report stated "Death by misadventure," and noted his liver and heart were heavily enlarged by drug and alcohol abuse. Jones was one of the founding members of The Rolling Stones.

1969, James Brown, Led Zeppelin, Jethro Tull, Sly and the Family Stone, Jeff Beck, Savoy Brown, Johnny Winter, Jethro Tull, Buddy Guy Blues Band, Mothers Of Invention and Ten Years After all appeared at the four day Newport Jazz Festival in Rhode Island.
1969, The Grateful Dead appeared at Reed's Ranch in Colorado Springs, Colorado.
1970, Gene Ammons, Sonny Stitt, Kenny Burrell, Miles Davis, Eddie Harris, Herbie Mann, Mongo Santa Maria, Jerry Smith, Oscar Peterson, Roberta Flack, and Sarah Vaughn appeared at the Hampton Coliseum in Hampton, Virginia.
1970, The three day Atlanta Pop Festival took place, featuring The Allman Brothers, Jimi Hendrix, Jethro Tull, Johnny Winter, Mountain, Procol Harum and Rare Earth. Over 200,000 music fans attended the festival.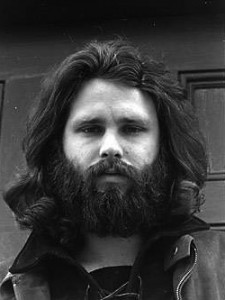 1971, American singer, songwriter and poet, Jim Morrison of The Doors was found dead in a bathtub in Paris, France, the cause of death was given as a heart attack. No autopsy was ever performed. However other theories exist. Morrison's girlfriend, Pam Courson, stated that Jim had died of an accidental heroin overdose, having snorted what he believed to be cocaine.
1971, Melody Maker reports on the appearance of a new Who bootleg in the US, Who Unreleased. Seven of the ten tracks are British Who releases that had not yet come out in the States.
1972, Blues singer, guitarist Mississippi Fred McDowell died of cancer aged 68. The Rolling Stones covered his "You Got To Move" on their Sticky Fingers album. He coached Bonnie Raitt on slide guitar technique.
1973, Laurens Hammond the inventor of the Hammond organ died aged 73. Many rock artists including Procol Harum, Keith Emerson, Led Zeppelin, The Doors, The Allman Brothers and The Faces featured the sound of the Hammond. He also invented a silent spring-driven clock and during the World War II, he helped design guided missile systems.
1973, On the last night of a 60-date tour David Bowie announced he was about to retire from live performing, although it eventually transpires that Ziggy Stardust, the stage persona is being retired and not Bowie himself.
1975, Yes performed at the Municipal Auditorium in Kansas City, Missouri.
1975, Lead singer from Three Dog Night Chuck Negron was arrested at his Louisville hotel room on the opening night of the band's tour and charged with possession of cocaine.
1976, Pete Townshend opens his Meher Baba Oceanic Centre with a week-long convention for his followers and gives away copies of the new Meher Baba tribute LP With Love. It features Pete's "His Hands," "Sleeping Dog," and "Lantern Cabin," a Pete vocal on "Meher" as well as a Billy Nicholls' song "Without Your Love," that will later be a solo hit for Roger.
1976, Brian Wilson played his first live show with The Beach Boys in seven years when they appeared at the Anaheim Stadium, California.
1977, Aerosmith appeared at Freedom Hall, Louisville, Kentucky.
1978, Bob Dylan performed at the Pavillon De Paris, Paris.
1979, James Taylor played at Mid-South Coliseum, Memphis, Tennessee.
1980, Roxy Music appeared at Oberschwabenhalle, Ravensburg, Germany.
1981, bands performing on this date: Kraftwerk at the Hammersmith Odeon, London; Blue Oyster Cult at Autzen Stadium, Eugene, Oregon; Van Halen at Cobo Arena, Detroit; Rush at the Metropolitan Sports Center, Bloomington, Minnesota; and Bruce Springsteen at Brendan Byrne Arena, East Rutherford.
1982, The Human League started a three week run at number one on the US singles charts with "Don't You Want Me," also a UK chart topper.
1983, Iron Maiden appeared at Memorial Auditorium, Sacramento, California.
1985, Bruce Springsteen and the E Street Band played the first of three sold out shows at Wembley Stadium in London.
1986, U2 crew member Greg Carroll was killed in a motorcycle accident in Dublin while running an errand for Bono. The song "One Tree Hill" on the band's Joshua Tree album is dedicated to Carroll.
1996, AC/DC played the second of two nights at Palau Sant Jordi, Barcelona, Spain on their Ballbreaker world tour.
2001, American singer, songwriter Johnny Russell died aged 61. Wrote "Act Naturally" covered by The Beatles and Buck Owens. Jim Reeves, Jerry Garcia, Dolly Parton, Emmylou Harris, and Linda Ronstadt all covered his songs.
Born on July 3: David Lynch, The Platters (1929); Tommy Tedesco, session guitarist for Beach Boys, Everly Brothers, The Supremes, The Monkees, The Association, Barbra Streisand, Elvis Presley, and more (1930); Paul Barrerre, Little Feat (1948); Johnnie Wilder, vocals, Heatwave (1949); Andy Fraser, Free, John Mayall's Bluesbreakers (1952); Vince Clarke, Depeche Mode, Yazoo, Erasure (1960); and Kevin Hearn, Barenaked Ladies (1969)