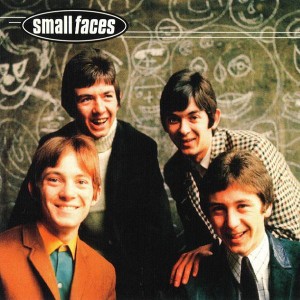 1966, Steve Marriott of The Small Faces collapsed while performing on UK TV show Ready Steady Go! The group were forced to cancel the following week's gigs.
1966, Big Brother & the Holding Company perform with their new lead singer, Janis Joplin, for the first time.
1967, In Woodstock, N.Y., Bob Dylan and the Band begin to record what will become known as The Basement Tapes.
1967, Pink Floyd played at the Nautilus Club, South Pier, in Lowestoft, Suffolk, England.
1969, The Byrds, the Doors, Jefferson Airplane, Smokey Robinson, and Dionne Warwick performed at California's Fantasy Faire and Magic Mountain Music Festival.
1969, Pink Floyd played at Ulster Hall, in Belfast, Northern Ireland.
1969, Gary Lewis & the Playboys appeared on The Tonight Show.
1970, The Who appeared at Mammoth Gardens in Denver, Colorado.
1971, A crowd gets so excited during a performance by Jethro Tull in Denver that police fire tear gas on them.
1972, Sammy Davis Jr started a three week run at No.1 on the US singles chart with "Candy Man," his only US No.1. The song was taken from the film Willy Wonka and the Chocolate Factory.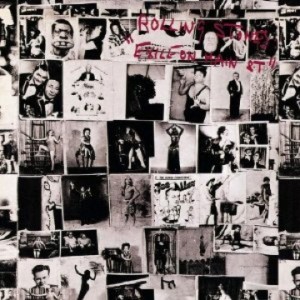 1972, The Rolling Stones double album Exile On Main Street went to No.1 on the album chart, the bands seventh chart topping album. On the same day, they performed at the Pacific Terrace Center, Long Beach, California.
1972, Led Zeppelin played at Memorial Auditorium, Buffalo, New York. Tickets were $5 and $6 (£3.33 and £4.) arlier this day, members of Led Zeppelin, Peter Grant and Richard Cole attend Elvis Presley's afternoon concert at Madison Square Garden.
1973, Wet Willie, the Allman Brothers Band,and The Grateful Dead, played at RFK Stadium in Washington, DC. The Allmans joined the Dead onstage for the third set of their show for It Takes A Lot To Laugh It Takes A Train To Cry, That's Alright Mama, Promised Land, Not Fade Away > Goin' Down the Road Feeling Bad > Drums > Not Fade Away, Johnny B. Goode.
1974, The Who began a four-night sold-out run at Madison Square Garden in New York City.
1975, The Eagles release One of These Nights.
1975, Aerosmith appeared at Brown County Arena, Green Bay, Wisconsin.
1976, At Seattle's Kingdome, Paul McCartney & Wings play for a crowd of 67,100, setting an indoor attendance record.
1976, Yes played at the Civic Center, Providence, Rhode Island.
1977, Joe Strummer and Nicky Headon from The Clash were each fined £5 ($8.50) by a London court for spray-painting "The Clash" on a wall.
1977, Led Zeppelin played the third of six nights at Madison Square Garden in New York.
1979, Van Halen played at the Superdome, New Orleans, Louisiana.
1980, Rush performed at the Apollo Theatre, Glasgow, Scotland.
1981, ZZ Top appeared at the Allen County War Memorial Coliseum, Fort Wayne, Indiana.
1981, Bob Dylan headlined at Poplar Creek Music Theatre, Hoffman Estates, Illinois (outside of Chicago.)
1982, Addie Harris from The Shirelles died of a heart attack after a show in Atlanta. 1961 US number one and UK number four single "Will You Love Me Tomorrow." They became the first all girl group to have a number one single on the Billboard Hot 100.
1982, Eric Clapton performed at the Pine Knob Music Theatre, Clarkston, Michigan.
1986, Jerry Garcia of The Grateful Dead went into a five day diabetic coma, resulting in the band withdrawing from their current tour.
1991, Nirvana and Dinosaur Jr kicked off an 8-date tour at the Gothic Theater in Denver.
1993, Irish singer Sinead O'Connor took out a full-page ad in the Irish Times asking the public to "stop hurting me please." She blamed her troubles on abuse she suffered as a child. O'Connor was still being criticized for ripping up a picture of the Pope during an appearance on Saturday Night Live the previous October.
2001, Radiohead went to number one on the UK album chart with Amnesiac. The band's fifth studio album debuted at number two on the US Billboard 200 and produced three singles, "Pyramid Song," "I Might Be Wrong," and "Knives Out."
2004, Ray Charles died at age 73. Glaucoma rendered Charles blind at the age of six. He scored the 1962 UK and US number one single "I Can't Stop Loving You," plus over 30 other US Top 40 singles and the 2005 US chart topping album Genius Loves Company. Charles was also the winner of 17 Grammy Awards. Ray was married twice, and fathered twelve children by nine different women appeared in the 1980 hit movie, The Blues Brothers. Also, he was portrayed in a feature film starring Jamie Foxx.
2006, The surviving members of Led Zeppelin met at a secret rehearsal space in England to run through songs for the forthcoming 02 Arena benefit tribute to Atlantic Records co-founder, the late Ahmet Ertegun. It was the first time the three members had been in the same room with instruments since their four-song set at Led Zeppelin's 1995 induction into the Rock & Roll Hall of Fame.
2007, The Rolling Stones played their first UK festival in over 30 years when they appeared at the Isle of Wight Festival. The Stones arrived at the Isle of Wight on their own privately chartered ferry for their 200-strong entourage including five Winnebago trailers and private security team. The Stones last UK festival appearance was Knebworth Fair in 1976
Born on June 10: Howlin' Wolf (1910); Judy Garland (1922); Shirley Owens, The Shirells (1941); Rick Price, The Move (1944); Kim Deal, Pixies (1961); Jimmy Chamberlin, drums, Smashing Pumpkins (1964)