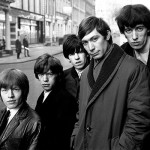 1964, The Rolling Stones played their first-ever live date in the US when they appeared at the Swing Auditorium, San Bernardino, California. The Stones were supporting their first album release The Rolling Stones, in North America.
1965, The soundtrack album to The Sound of Music started a 10-week run at number one on the UK chart. It returned to the top of the charts on no less than eleven other occasions spending over 380 weeks on the charts.
1966, David Bowie, appearing as "The Bowie Showboat, gave a lunchtime performance consisting of "three hours of music and mime" at The Marquee Club in London.  Admission was 3 shillings.

1968, The Jimi Hendrix Experience appeared on the Dusty Springfield TV show filmed on ATV, in London, England. Hendrix performed "Stone Free" and "Voodoo Chile," and then played a version of "Mockingbird" with Dusty Springfield.
1968, Senator and presidential candidate Robert Kennedy is shot and killed by Sirhan Sirhan in Los Angeles. The next day, the Rolling Stones amend their new song "Sympathy for the Devil" to reference the event. David Crosby is also inspired to write "Long Time Gone" in memory of the senator.
1969, The Who appeared at the Fillmore East in New York.
1970, Traffic performed at the Eastown Theater in Detroit, Michigan.
1970, The Grateful Dead play San Francisco's Fillmore West.
1971, Grand Funk Railroad smashed the record held by The Beatles when they sold out New York's Shea Stadium in 72 hours.
1971, Paul McCartney's second solo album Ram started a two-week run at number one on the UK album chart. It featured the American chart topping single "Uncle Albert / Admiral Halsey."
1972, Roxy Music performed at Chester, Cheshire, England.
1974, Sly Stone married Kathy Silva on stage during a gig at Madison Square Garden. They separated four months later.
1974, The Allman Brothers Band appeared at the Civic Center in Providence, Rhode Island.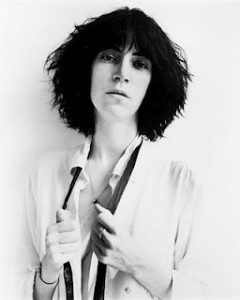 1974, Patti Smith enters a studio for the first time to cut her interpretation of "Hey Joe."
1975, During recording sessions for Wish You Were Here at Abbey Road Studios, London, England, Syd Barrett turned up out of the blue as Pink Floyd were listening to playbacks of "Shine On You Crazy Diamond," a tribute to former band member Barrett. He was almost unrecognizable, bald, and overweight. This was the last time any member of Pink Floyd saw Barrett.
1976, ZZ Top appeared at Fulton County Stadium in Atlanta, while Elvis Presley performed not far away at the Omni Coliseum.
1976, The Who, The Sensational Alex Harvey Band, Little Feat, Outlaws and Streetwalkers appeared at Celtic Football Club, Glasgow, Scotland. Tickets cost £4.00 ($7.)
1977, Alice Cooper's boa constrictor, a co-star of his live act suffered a fatal bite from a rat it was being fed for breakfast. Cooper held auditions for a replacement and a snake named "Angel" got the gig.
1978, Bob Dylan performed at the Universal Amphitheater in Los Angeles.
1979, Blues legend Muddy Waters (aged 64), married Marva Jean Brooks on her 25th birthday.
1979, Dire Straits played at the Palais Omnisports de Paris-Bercy in Paris.
1980, The Grateful Dead celebrate the band's fifteenth anniversary playing the Compton Terrace Amphitheater in Tempe, Arizona.
1981, Rush performed at the Oakland-Alameda County Coliseum, Oakland, California.
1983, During a 48-date North American tour U2 played at Red Rocks Amphitheater in Morrison, Colorado, near Denver. The show was recorded and released as U2 Live At Red Rocks: Under A Blood Red Sky.
1988, The Pet Shop Boys played their debut live show when they appeared at London's Piccadilly Theatre as part of an Anti Section 28 Benefit concert.
1990, Drummer Jim Hodder drowned in his swimming pool aged 42. He was the original drummer with Steely Dan and also worked with Sammy Hagar and David Soul.
1993, Country singer Conway Twitty died from an abdominal aortic aneurysm. He had the 1958 US and UK number one single "It's Only Make Believe." Until 2000, he held the record for the most number one singles of any country act, with 45 chart toppers. He lived in Hendersonville, Tennessee, just north of Nashville, where he built a country music entertainment complex called Twitty City.
1997, Ex Small Faces, The Faces and leader of Slim Chance, Ronnie Lane died aged 51 after a 20-year battle with multiple sclerosis. Lane also collaborated with Pete Townshend on the 1977 album Rough Mix.
1999, Jazz singer and songwriter Mel Torme died aged 73. His biggest hit was the 1956 UK number four single "Mountain Greenery" and his "Christmas Song" (Chestnuts Roasting On An Open Fire) has been recorded more than 1,700 times.
2002, Dee Dee Ramone (Douglas Glenn Colvin), bass guitarist with The Ramones died at his Hollywood, California apartment of a heroin overdose at age 49. He was the group's primary songwriter, penning songs such as "Rockaway Beach," "53rd & 3rd," and "Poison Heart."
2005, Oasis went to number one on the UK album chart with Don't Believe The Truth, the band's sixth UK chart topping album.
2007, Paul McCartney released his 21st solo album, Memory Almost Full on the new Hear Music Starbucks label. It was later announced that all copies sold through UK Starbucks would not be eligible for the UK charts as the 533 stores were not registered with the Official Chart Company. The album was being played non-stop in more than 10,000 Starbucks outlets across 29 countries.
Born on June 5: Freddie Stone, Sly and The Family Stone (1946); Tom Evans, bass, vocals, Badfinger; Laurie Anderson (1947); Nicko McBrain, drums, Iron Maiden (1954); Richard Butler, Psychedelic Furs, (1956); Mark Wahlberg (the actor, aka Marky Mark,) New Kids on the Block (1971); Pete Wentz, Fall Out Boy (1979)