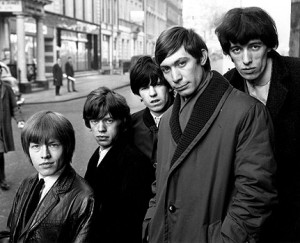 1964, For the first time in British recording history, all Top Ten singles in the UK were by British acts. Number one was "Anyone Who Had A Heart" by Cilla Black. Number two – "Bits and Pieces" by The Dave Clark Five. At number three, "Little Children "Diane" by The Bachelors. Number five, "Not Fade Away" by The Rolling Stones. Number six- "Just One Look" by The Hollies, while "Needles and Pins" by The Searchers was at number seven. Number eight belonged to The Merseybeats with "I Think Of You." Number nine – "Boys Cry" by Eden Kane, and rounding out the top ten, "Let Me Go Lover" by Kathy Kirby.
1968, The promotional film for "Lady Madonna" was broadcast in black and white on Top of the Pops on UK television. The video portion of the film clip was shot while The Beatles were performing the song "Hey Bulldog," but the "Lady Madonna" audio track was paired with the video for the promo release.
1969, The Jimi Hendrix Experience recorded a live concert in Amsterdam, Holland for Fan Club," a Dutch TV show.
1970, Pink Floyd performed at Meisteringer Halle in Nurnberg, West Germany.

1970, Simon & Garfunkel's Bridge Over Troubled Water enters the second week of a ten week run atop the US album charts.
1971, The Rolling Stones played the last night of a 9-date UK tour at the Roundhouse, London.
1971, The Grateful Dead played at Camp Randall Field House on the campus of the University of Wisconsin in Madison.
1972, Carole King and producer Lou Adler wins a Grammy for "It's Too Late" as Record of the Year, and Tapestry wins a Grammy as Album of the Year. King also took home a statue for Songwriting for "You've Got A Friend," while Carly Simon wins a Grammy as Best New Artist.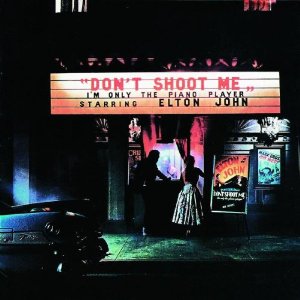 1973, Elton John was at number one on the singles chart with "Crocodile Rock."
1981, Eric Clapton was hospitalized with bleeding ulcers, causing a US tour to be cancelled. He was back in hospital five weeks later after being involved in a car crash.
1981, Roxy Music were at umber one on the UK singles chart with their cover of the John Lennon song "Jealous Guy."
1982, Metallica made their live debut when they appeared at Radio City in Anaheim, California.
1991, American songwriter Doc Pomus died. With Mort Shuman he wrote many early '60s hits including, "A Teenager in Love," "Save The Last Dance For Me," "Sweets For My Sweet," "Can't Get Used to Losing You," and "Viva Las Vegas."
Born on March 14: Quincy Jones (1933); Loretta Lynn (1940); Walt Parazaider, Chicago (1945); Jim Pons, The Turtles (1946)