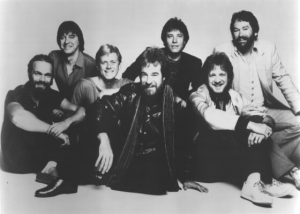 1967, Pete Townshend records an interview for the BBC overseas radio program Dateline London then The Who pre-tape a Top Of The Pops insert miming to "Pictures Of Lily." From there they travel to Stevenage to play the Locarno Ballroom. Backstage, John lashed out at a "well-known pop singer" by punching his picture on the wall. He breaks his finger.
1969, Chicago release their double debut album, Chicago Transit Authority. The real C.T.A. sued.
1969, It was reported that for the first time ever album sales had overtaken single sales in the UK. 49,184,000 albums were produced during 1968 compared with 49,161,000 singles.

1969, Joni Mitchell was featured on the cover of Rolling Stone magazine, on sale for 35 cents.
1971, Dawn was at number one the singles chart with "Knock Three Times, the group's first of two chart toppers. Singer Tony Orlando had retired from singing when he was persuaded to front Dawn for studio recordings.
1974, ABC broadcasts the Elton John special Say Goodbye to Norma Jean and Other Things, during which the singer plays "Candle in the Wind" and "Rocket Man.".
1974, The Grateful Dead performed at the P.N.E. Coliseum in Vancouver, Canada.
1975, Earth Wind and Fire started a three-week run at No.1 on the album chart with the soundtrack to 'That's The Way Of The World.'
1975, Mick Jagger needs 20 stitches in his hand after putting it through the window of a restaurant in Montauk, N.Y.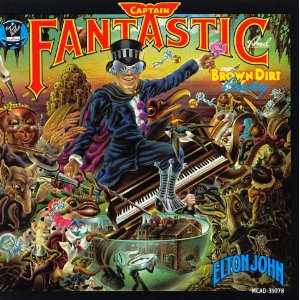 1975, Elton John was awarded a Platinum Record for sales of a million copies of the LP 'Captain Fantastic and The Brown Dirt Cowboy', the first album ever to be certified Platinum on the day of its release.
1975, Led Zeppelin played the first of five sold-out nights at Earls Court Arena, London, England.
1978, Lou Reed begins a week-long stand at New York's Bottom Line club. The concerts are taped for his live album Take No Prisoners.
1979, The Police appeared at Santa Monica Civic Auditorium, Santa Monica, California.
1990, Nirvana played the last date of a North American tour at the Zoo in Boise, Idaho. Drummer Dave Grohl would eventually replace Chad Channing after this, his last show with the band, in Sept of 1990, after his band Scream had split-up.
1996, US blues guitarist Johnny Guitar Watson died of a heart attack while on tour in Yokohama, Japan. Watson recorded throughout the 1950s and 1960s with some success. His creative reinvention in the 1970s with funk overtones, saw Watson have hits with "Ain't That a Bitch" and "Superman Lover". His highest charting single was 1977's "A Real Mother for Ya".
2012, Donna Summer, died from lung cancer at her home in Naples, Florida. The American singer, songwriter, and actress gained prominence during the disco era of the 1970s and became known as the "Queen of Disco".
Born on this day: Taj Mahal (1946); Bill Bruford, King Crimson, Yes (1948); George Johnson, the Brothers Johnson (1953); Paul Dianno,  Iron Maiden (1959); and Trent Reznor, Nine Inch Nails (1965)