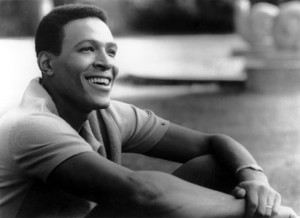 1964, Marvin Gaye appears on American Bandstand singing "You're a Wonderful One."
1967, Pink Floyd performed at Town Hall in High Wycombe, England.
1967, Jimi Hendrix appeared at Klub Bongo in Malmö, Sweden.
1968, Johnny Lee Hooker, supported by The Hallucinations performed at Boston Tea Party in Boston, Massachusetts.
1968, Pink Floyd played two late shows at the Paradiso in Amsterdam.
1969, Bob Seger performed at the Hullabaloo Club in Oregon, Ohio.
1969, Sly and the Family Stone, Clarence Carter, and Rotary Connection performed the first of a two night stand at the Fillmore East in New York.

1969, Led Zeppelin played the first of two nights at the Kinetic Playground in Chicago. Admission was $5.
1970, Paul McCartney's debut solo album, McCartney, started a three-week run at number one on the US album chart.
1970, The Allman Brothers Band appeared at Columbia High School Auditorium, Decatur, Georgia.
1970, The Beatles album Let It Be started a three week run at number one on the UK charts.
1970, The Grateful Dead played their first gig outside the US at The Hollywood Rock Music Festival, in Newcastle under Lyme, Staffs, England.
1971, It's the end of an era as Iron Butterfly split up.
1971, Frank Zappa appears at the Ohio Theater, Columbus, Ohio.
1973, Jefferson Airplane were prevented from giving a free concert in Golden Gate Park when San Francisco authorities passed a resolution banning electronic instruments. The group later wrote "We Built this City" about the ban.
1973, David Bowie performs at the Brighton Dome, Brighton, England.
1974, George Harrison announced the launch of his own record label, Dark Horse.
1975, Alice Cooper played at the Mid-South Coliseum, Memphis, Tennessee.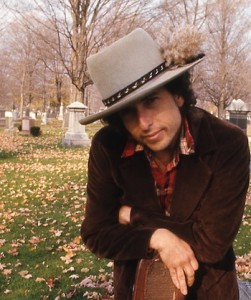 1976, NBC tapes Bob Dylan's Rolling Thunder Revue at Colorado State University. The concert later airs under the title Hard Rain.
1977, Linda Ronstadt begins work on her Simple Dreams album at Sound Factory One in Los Angeles.
1978, Bruce Springsteen and the E Street Band kicked off their 117-show Darkness on the Edge of Town Tour at Shea's Buffalo in Buffalo, New York. Several of the shows are broadcast on radio and become instant classics.
1978, Bob Seger performed at Cobo Arena, Detroit, Michigan.
1979, Due to a record company dispute, Tom Petty was forced to file for bankruptcy owing $575,000. A long-running battle with his record company followed.
1980, Black Sabbath performed at the Apollo Theatre, Manchester, England.
1981, Rush played at the Boston Garden, Boston, Massachusetts.
1983, Eric Clapton appeared at Civic Hall, Surrey, England.
1987, Twelve former members of the Doobie Brothers reunited for a charity concert at the Hollywood Bowl in Los Angeles. The show raised $350,000 for Vietnam veterans, about two-thousand of whom attended the show for free.
1991, Photographer Michael Lavine took what would be the publicity shots for Nirvana's Nevermind album at Jay Aaron Studios in Los Angeles. The idea for the front cover shot of the baby swimming was taken after Kurt Cobain and Dave Grohl saw a TV documentary on water babies and was taken by Kirk Weddle. Several babies were used. five-month old Spencer Eldon's photo came out best.
1992, Iron Maiden went to number one on the UK album chart with Fear Of The Dark, their third chart topping album.
2006, The king of Sweden presented the surviving members of Led Zeppelin with the Polar Music Prize in Stockholm recognizing them as "great pioneers" of rock music. Robert Plant, Jimmy Page and John Paul Jones were joined by the daughter of drummer John Bonham, who died in 1980. The Polar Music Prize was founded in 1989 by Stig Anderson, manager of Swedish pop group Abba, who named it after his record label, Polar Records.
2010, The Rolling Stones scored their first UK number one album in 16 years with the re-release of their classic 1972 double LP Exile On Main Street. The album, which was first released in 1972, had been reissued with previously unheard tracks. Their last chart topping album was 1994's Voodoo Lounge.
Born on May 23: Mac Wiesman, Foggy Mountain Boys (1925); Robert Moog, inventor (1934); Norman Johnson, Chairman of the Board (1943); Raymond Fulwood, Parliament, Funkadelic (1944); Bill Hunt, ELO (1947); Rick Fenn, 10cc (1953); Philip James Selway, drummer, Radiohead (1967); Matt Flynn, Drummer, Maroon 5 (1970); Richard Jones, bass, Stereophonics (1974)