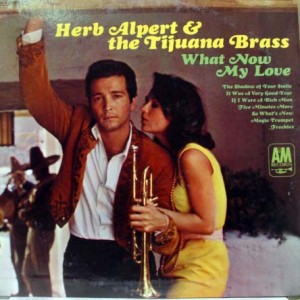 1966, Herb Alpert And The Tijuana Brass went to number one on the album chart with What Now My Love, setting a new American record with four albums in the Top Ten. The other three were; South of the Border, Going Places and Whipped Cream and Other Delights.
1966, The Who appear at South Pier in Blackpool, Lancashire, England.
1966, Percy Sledge started a two week run at number one on the singles chart with "When A Man Loves A Woman."
1966, Love appeared at the Whisky A Go-Go West Hollywood, California, supported by The Doors.
1966, Ike & Tina Turner release their epic "River Deep, Mountain High," but it climbs only to number 88 on the American chart.
1966, All four Beatles spent the day with Bob Dylan in his room at the Mayfair hotel in London, England.

1967, The Who go to CBS Studios, London and record backing tracks for "I Can See For Miles," "Armenia City In The Sky" and "Mary Anne With The Shaky Hand." However, further recording is cancelled after Keith ruptures his stomach wall and has to be carted off by ambulance.
1969, Led Zeppelin performed at Boston Tea Party in Boston, Massachusetts.
1969, Rolling Stone Mick Jagger and Marianne Faithfull were arrested at their London home and charged with possession of cannabis, they were released on £50 ($85) bail.
1971, Pink Floyd completes four days of recording sessions for Meddle at EMI Studios in London.
1971, King Crimson performed at Greens Playhouse, Glasgow, Scotland.
1971, Studio engineer Glyn Johns gives The Who's "Won't Get Fooled Again" its final mix before mastering.
1972, Dave Mason, The Nitty Gritty Dirt Band, and Linda Ronstadt played at the YMCA downtown center lawn in Peoria, Illinois.
1973, Bassist and songwriter Ronnie Lane leaves the Faces.
1974, Ten Years After played at Cobo Arena, Detroit, Michigan.
1975, AC/DC appeared at the Sundowner, Geelong, Australia.
1976, Yes headlined at the Civic Center in Roanoke, Virginia.
1976, Aerosmith performed at Colt Park, Hartford, Connecticut.
1976, The Allman Brothers Band break up in disgust for the first time after Gregg Allman testifies against a road manager accused of drug trafficking.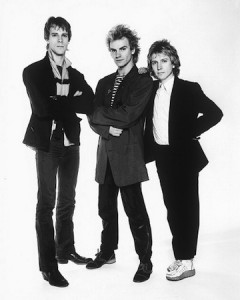 1977, Sting, Stewart Copeland and Andy Summers played together for the first time when they performed as part of Mike Howlett's band, Strontium 90 in Paris France.
1977, Heart, Steve Miller, The Eagles and Foreigner all appeared at the Oakland-Alameda County Stadium in California.
1977, The Grateful Dead performed at the Civic Center in Hartford, Connecticut.
1977, Bruce Springsteen is free to enter a studio again after settling out of court with his former manager, Mike Appel. Their legal entanglements had prevented Springsteen from recording.
1978, Rush played at the Alpine Valley Music Theatre, East Troy, Wisconsin.
1979, Rush appeared at Stadhalle, Offenbach, Germany.
1982, Frank Zappa performed at the Palais des Sports, St Etienne, France.
1982, Promoter Bill Graham staged a special Vietnam Veterans benefit concert at the Moscone Convention Center in San Francisco starring The Jefferson Starship, The Grateful Dead, and Country Joe.
1983, The four day US Festival '83 took place in California, featuring The Clash, U2, David Bowie, The Pretenders, Van Halen, Stray Cats, Men At Work, Judas Priest, Stevie Nicks, Willie Nelson. INXS, Joe Walsh, Motley Crue and Ozzy Osbourne. Over 750,000 fans attended the festival.
1988, Aerosmith singer Steven Tyler married his second wife clothing designer Teresa Barrick. The couple announced they were separating due to personal problems in February 2005.
1995, Hootie & the Blowfish started a four-week run at number one on the US album charts with Cracked Rear View. The album went on to sell over 15 million copies.
1996, Depeche Mode singer Dave Gahan was rushed to Cedars Sinai Hospital, Los Angeles after an apparent drug overdose. The singer was later arrested for possession of cocaine and heroin.
2000, Britney Spears was at number one on the US album chart with Oops!… I Did It Again. The singer's second album also reached the top spot in thirteen other countries and has now sold over twenty million copies.
2007, The Police kicked off their 152-show Reunion Tour at General Motors Place in Vancouver, Canada in front of 22,000 fans.
Born on May 28: T-Bone Walker, blues guitarist (1910); Papa John Creech, violinist, Jefferson Airplane, Hot Tuna (1917); Gladys Knight (1944); John Fogerty (1945); Ray Laidlan, Lindisfarne (1948); Wendy O. Williams, The Plasmatics (1949); Roland Gift, vocals, Fine Young Cannibals (1962); Kylie Minogue, Australian singer, actress (1968); Colbie Caillat, American singer-songwriter (1985)