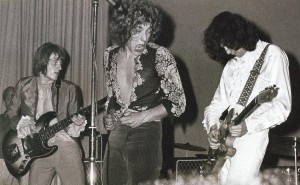 1968, During their first ever tour Led Zeppelin appeared at the Stora Scenen at the Gröna Lund Amusement Park, in Stockholm, Sweden.
1969, King Crimson appeared at the Lyceum Ballroom, London
1970, Creedence Clearwater Revival scored their first chart topping album with Cosmo's Factory. It enjoyed a nine-week run at number one and sold over three million copies.
1970, The Who begin a European tour at the Münsterland Halle in Muenster, West Germany. Also, Record Mirror reports that 1.3 million copies of Tommy have been sold in 8-track format.
1970, Pink Floyd performed at the Fete de L'Humanite, Bois de Vincennes, Paris. Over 500,000 people reportedly saw the show, making it their largest concert crowd ever.
1970, Smokey Robinson and The Miracles were at number one on the singles chart with "The Tears Of A Clown."
1970, Bob Dylan joined Joan Baez, Pete Seeger and Arlo Guthrie at the Woody Guthrie Memorial Concert held at the Hollywood Bowl in Los Angeles, California.

1971, The Allman Brothers Band plaued at the Hieges Field House, Shippensburg State College, Shippensburg, Pennsylvania.
1972, The Faces appeared at Madison Square Garden, New York City.
1972, Pink Floyd played at the Civic Center Music Hall in Oklahoma City.
1973, The Rolling Stones performed at Kings Hall (Belle Vue), Manchester, England.
1974, Rush appeared at the University of Maryland Baltimore County, Baltimore.
1975, Pink Floyd released their ninth studio album, Wish You Were Here. The album explored themes of absence, the music business, and former band-mate Syd Barrett's mental decline. It went to number one in the US and the UK, and went on to spend a total of 84 weeks on the chart.
1975, Aerosmith performed at the Metropolitan Sports Center, Bloomington, Minnesota. The building was demolished in 1994, and an IKEA now sits on part of the property.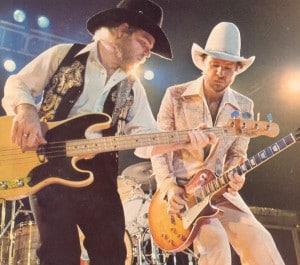 1976, ZZ Top played at Cobo Arena, Detroit, Michigan.
1980, During a North American tour Queen appeared at Kemper Arena, Kansas City in Missouri.
1981, The Grateful Dead performed at the Greek Theatre on the campus of the University of California at Berkeley.
1986, Public Image Ltd guitarist John McGeoch needed 40 stitches in his face after a two-liter wine bottle was thrown at the stage during a gig in Vienna.
1986, Justin Hayward of The Moody Blues was hospitalized after collapsing from exhaustion in Los Angeles.
1987, The soundtrack album La Bamba featuring Los Lobos started a two-week run at number one on the US album chart.
1987, Michael Jackson kicked of his Bad World Tour by playing the first of three sold-out nights at Korakuen Stadium in Tokyo, Japan. By the end of the 123-date tour, Jackson had played to over four million fans across fifteen countries.
1989, Aerosmith released Pump, their tenth studio album, which featured the hit singles "Love In An Elevator," "The Other Side," and "Janie's Got a Gun." Aerosmith found themselves in law school textbooks after a small rock band named Pump sued Aerosmith's management company for service mark infringement. Aerosmith won the case.
1990, Stevie Nicks and Christine McVie from Fleetwood Mac announced they were leaving the band at the end of their current tour.
1997, Founder of the Polar Music record label, songwriter, producer and Abba's manager Stig Anderson died of a heart attack. Anderson co-wrote some of Abba's biggest hits, such as "Waterloo," "Mamma Mia," "S.O.S," "Fernando," "Dancing Queen," "Knowing Me, Knowing You," and "The Name of the Game." His funeral was broadcast live on Swedish television an honor otherwise only reserved for distinguished statesmen or royalty.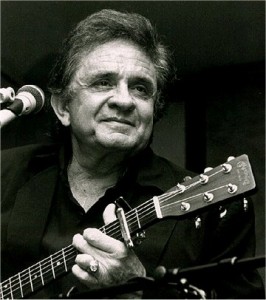 2003, Johnny Cash, US singer songwriter died of respiratory failure aged 71. One of the most influential musicians of the 20th century, known as "The Man in Black." He traditionally started his concerts by saying, "Hello, I'm Johnny Cash." He had the 1969 number two single "A Boy Named Sue," plus 11 other Top 40 singles. Cash also had his own program on US Television in late 60's early 70's.
2004, American drummer and arranger Kenny Buttrey died in Nashville, Tennessee, Worked with Neil Young, (Harvest, and After the Gold Rush), Bob Dylan (Blonde on Blonde, Nashville Skyline, and John Wesley Harding), as well as Bob Seger, Elvis Presley, Donovan, George Harrison, Joan Baez, Dan Fogelberg, Kris Kristofferson, Jimmy Buffett, and Chuck Berry.
2007, The surviving members of Led Zeppelin announced they would reform for a star-studded tribute concert in London. Robert Plant, Jimmy Page and John Paul Jones would play at a show to remember the late Atlantic Records founder Ahmet Ertegun. The place of Led Zeppelin drummer John Bonham, who died in 1980, would be taken by his son Jason. The one-off concert, the trio's first performance for 19 years, would take place at the O2 arena in London on the 26th of November, with tickets costing £125 ($200). All profits from the show would go towards scholarships in Ertegun's name in UK, the USA and Turkey, the country of his birth.
Born on this day: George Jones (1931); Maria Maldaur (1943); Barry White (1944); Gerry Beckley, America (1952);  Neal Peart, Rush (1952); Pat Dinizio, The Smithereens (1957); Ben Folds (1966); Jennifer Hudson (1981)