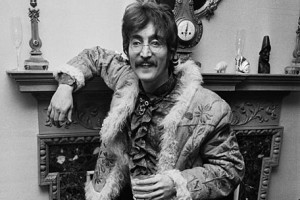 1967, The Beatles were in Studio Two at Abbey Road in London, mixing the new John Lennon song "I Am the Walrus." Ringo Starr began tuning a radio, while John inserted a number of random extracts, including portions of a BBC broadcast of William Shakespeare's "King Lear." Next, they completed work on "Your Mother Should Know," with John adding organ, and Paul playing bass to a recording made back in August.
1969, The Who performed "Tommy" at the Concertgebouw in Amsterdam, Netherlands.
1969, The Doors appeared at Lincoln Center's 7th New York Film Festival, in New York City.
1970, The Rolling Stones played at Pala Lottomatica in Rome.
1971, On the last night of their first ever Japanese tour Led Zeppelin appeared at Osaka Festival Hall. Near the end of the set the group played a medley of songs during an extended version of "Whole Lotta Love," including "Let That Boy Boogie," "I Gotta Know," "Twist and Shout," "Fortune Teller," "Good Times Bad Times," and "You Shook Me."

1972, Yes performed at Municipal Auditorium in New Orleans. The historic venue suffered extensive damage in 2005's Hurricane Katrina, and has been unusable since then.
1973, The Allman Brothers Band appeared at the International Center Arena, Honolulu, Hawaii.
1973, Grand Funk Railroad went to number one on the singles chart with "We're An American Band," the group's first of two chart toppers.
1974, Roxy Music played at the Odeon, Birmingham, England.
1976, Enjoying his own birthday celebrations singer Jerry Lee Lewis accidentally shot his bass player Norman Owens in the chest. Lewis had been blasting holes in an office door. Owens survived but sued his boss.
1977, The Grateful Dead performed at the Paramount Northwest Theater in Seattle, Washington.
1977, Frank Zappa played at Maple Leaf Gardens, Toronto.
1978, Bob Dylan performed at Madison Square Garden, New York.
1979, The Police had their first number one single with "Message In A Bottle," the group's third Top 20 hit.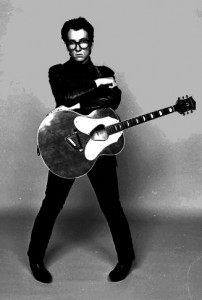 1980, Elvis Costello supported by The Stray Cats appeared at the Rainbow, London, England.
1980, Black Sabbath performed at Municipal Auditorium, Kansas City, Missouri.
1981, Van Halen appeared at the San Diego Sports Arena, San Diego, California.
1984, Prince and the Revolution started a two week run at number one on the singles chart with "Let's Go Crazy", his second US chart topper.
1987, Pink Floyd's thirteenth studio album, A Momentary Lapse Of Reason was on the UK chart. The shoot for the album cover involved dragging 800 hospital beds onto Saunton Sands in Devon, but rain interrupted the session and they had to repeat the exercise two weeks later. A hang glider can be seen in the sky, a possible reference to the track "Learning to Fly." Photographer Robert Dowling won a gold award at the Association of Photographers' Awards for the image, which took about two weeks to create.
1989, While traveling on his motorcycle from Los Angeles, Bruce Springsteen stopped in at Matt's Saloon in Prescott, Arizona and jammed with the house band. Bruce played a bunch of rock and roll classics, including Elvis Presley's "Don't Be Cruel," and Chuck Berry's "Sweet Little Sixteen,"' and "Route 66." Bruce also donated $100,000 to a barmaid's hospital bill.
1991, Metallica kicked off their 138 date Wherever We May Roam world tour at the Civic Center in Peoria, Illinois.
1992, American singer, songwriter Paul Jabara died from lymphoma related to AIDS at the age of 44. He wrote Donna Summer's Oscar and Grammy Award-winning hit "Last Dance" and Barbra Streisand's "The Main Event/Fight" and co-wrote the Weather Girls hit, "It's Raining Men" with Paul Shaffer.
2004, Keith Moon's five-piece drum kit, custom-made for The Who drummer in 1968, sold for £120,000 pounds ($215,772) in London to an American collector, setting a world auction record for a set of drums.
2007, US rapper 50 Cent was beaten by rival rap star Kanye West in the stand-off to claim the best-selling album in the US. West's Graduation shipped 957,000 copies in its first week of sales while 50 Cent's album, Curtis, only sold 691,000. Before the albums went on sale, 50 Cent vowed he would retire from making solo albums if he was outsold by West. 50 Cent axed his forthcoming European tour and a performance at London Mobo Awards, the Vodafone Live Music Awards in London, as well as at an MTV show in Germany.
Born on September 29: Gene Autry (1904); Jerry Lee Lewis (1935) Tommy Boyce (1939); Jean-Luc Ponty, violinist, composer Mahavishnu Orchestra, Return to Forever (1942); Ian Wallace, Yes, King Crimson, Big Sound (1946); Mike Pinera, Blues Image, (1948); Mark Farner, Grand Funk (1948); Andrew Dice Clay (1957); Mick Harvey, Nick Cave And The Bad Seeds (1958); Les Claypool, Primus (1963); Ian Baker, keyboards, Jesus Jones (1965); Jon Auer, The Posies, Big Star (1969)