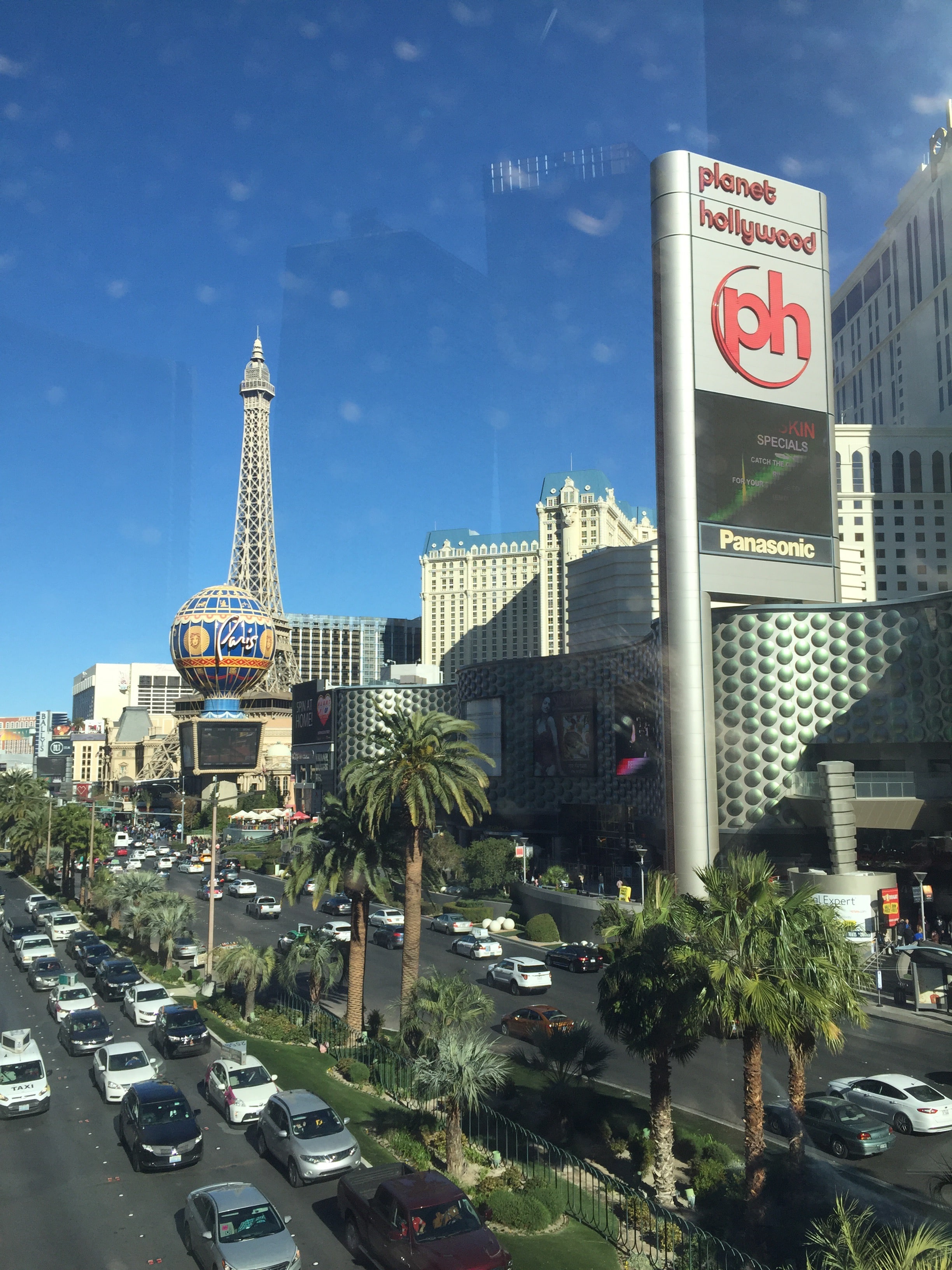 Normally, what happens in Vegas stays in Vegas, or so says the clever marketing campaign. Unless that happens to be one of the best non-conference college basketball games that didn't take place in a March tournament setting.
I had waffled on attending this game, but finally decided to cover it and secured a credential, flight, and hotel for the weekend. A friend and UNC alum drove up from Phoenix. My flight got in late, barely escaping a snow shut down at the Milwaukee airport. I think did my best OJ Simpson, running through the Phoenix airport to make the connecting flight to Vegas. I need not have walked at an Olympic pace. Others were delayed and boarded after I did. Then it was a quick 45 minute flight to Sin City.
What are friends for? To have an cold beer waiting for you at the lobby bar at the Paris Hotel.
The only hiccup in the entire weekend was waiting in line for twenty plus minutes to check into the hotel.
By then, it was after midnight, but undaunted, we sought out the fourth meal. In this case, it was a return to my current burger bistro of choice, Gordon Ramsay's BurGR (@BURgrLV) at Planet Hollywood. It always lives up to expectations.
The rest of that evening will stay in Vegas, other than to state that it ended around three in the morning.
Needless to say, there was no early rise. Instead, I packed up my recording gear, and we headed off for the bigger better breakfast. Back to Planet Hollywood for brunch at the Spice Market Buffet. All those casino points have to be worth something, and in this case, it easily covered the $27.50 each price tag. The $5.99 and $6.99 all you can eat are a thing of the past. At least on the Vegas Strip hotels. The choices for the morning's feast were plentiful and included American, Mexican, Italian, Asian, and Middle Eastern fare. See their menu.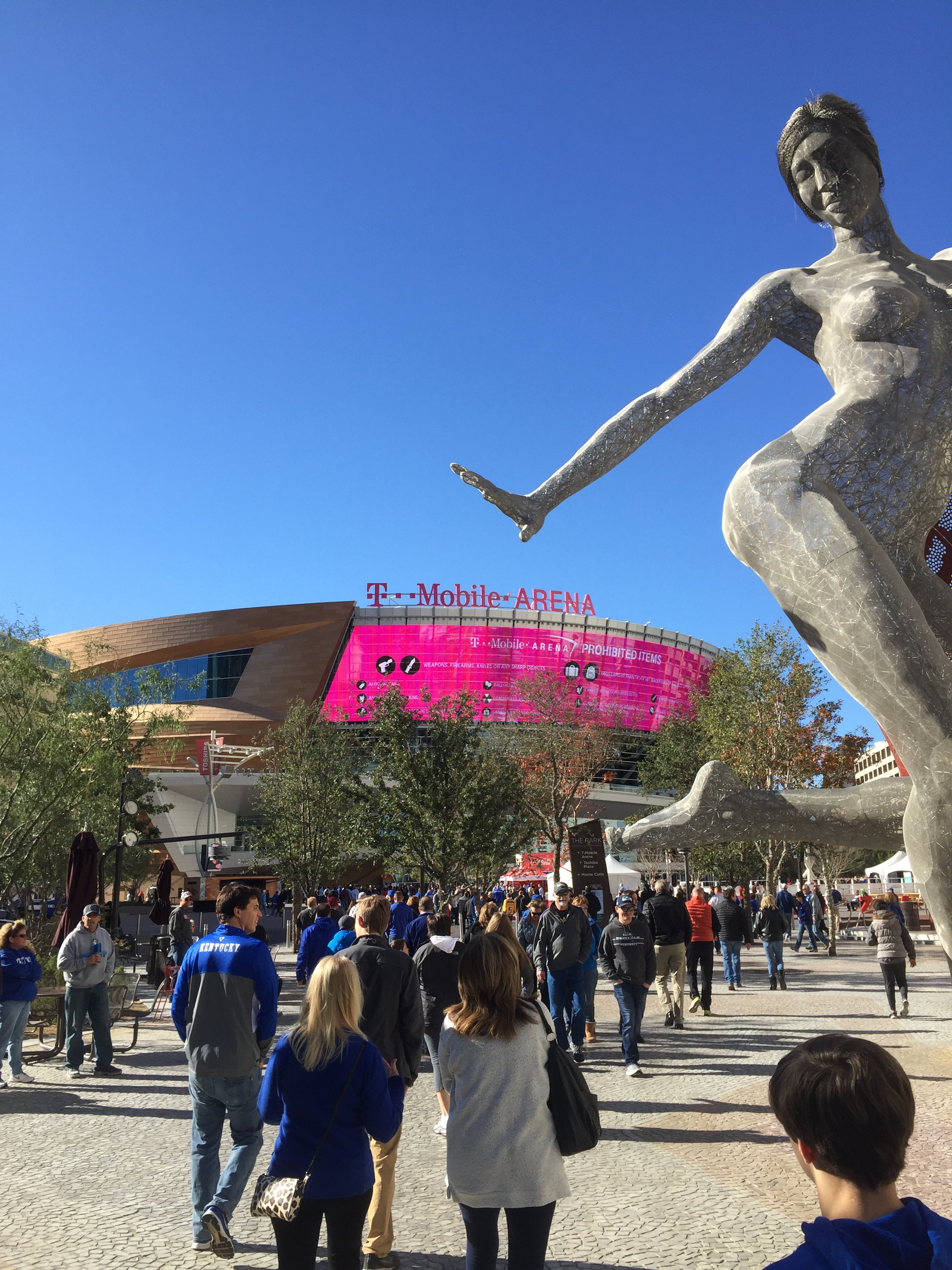 Then it was a short walk over to the new T-Mobile Arena. I've been in numerous venues to see sports and this was one of the nicest as well as most functional for working press. It was an excellent use of space including luxury suites located in what would have been dead space behind the lower level seats. There were beautiful concourses, ample room to walk around, and easy access to the seating areas. Also there is a nice outdoor dining and entertainment area called The Park between Las Vegas Boulevard and the arena, bordering the New York, New York and Monte Carlo Casinos. The restaurants include a California Pizza Kitchen, Beerhaus, a fancy waffle place, and a Japanese eatery.
As press, what makes a venue top notch, is having the interview, work area, and locker room all in close proximity. Gladly, someone was paying attention in the design phase. Plus, access to the court area was great as well.
This whole road trip was to see not one, but two games. The appetizer was UCLA against Ohio State. Even though the Buckeyes were not a top twenty team, they gave the second ranked Bruins everything they had until the very end. The 86-73 final was not indicative of how close this game had been. I sat with my friend for that game in his upper level seat and had no qualms about the corner view. The stadium certainly possesses excellent sight lines.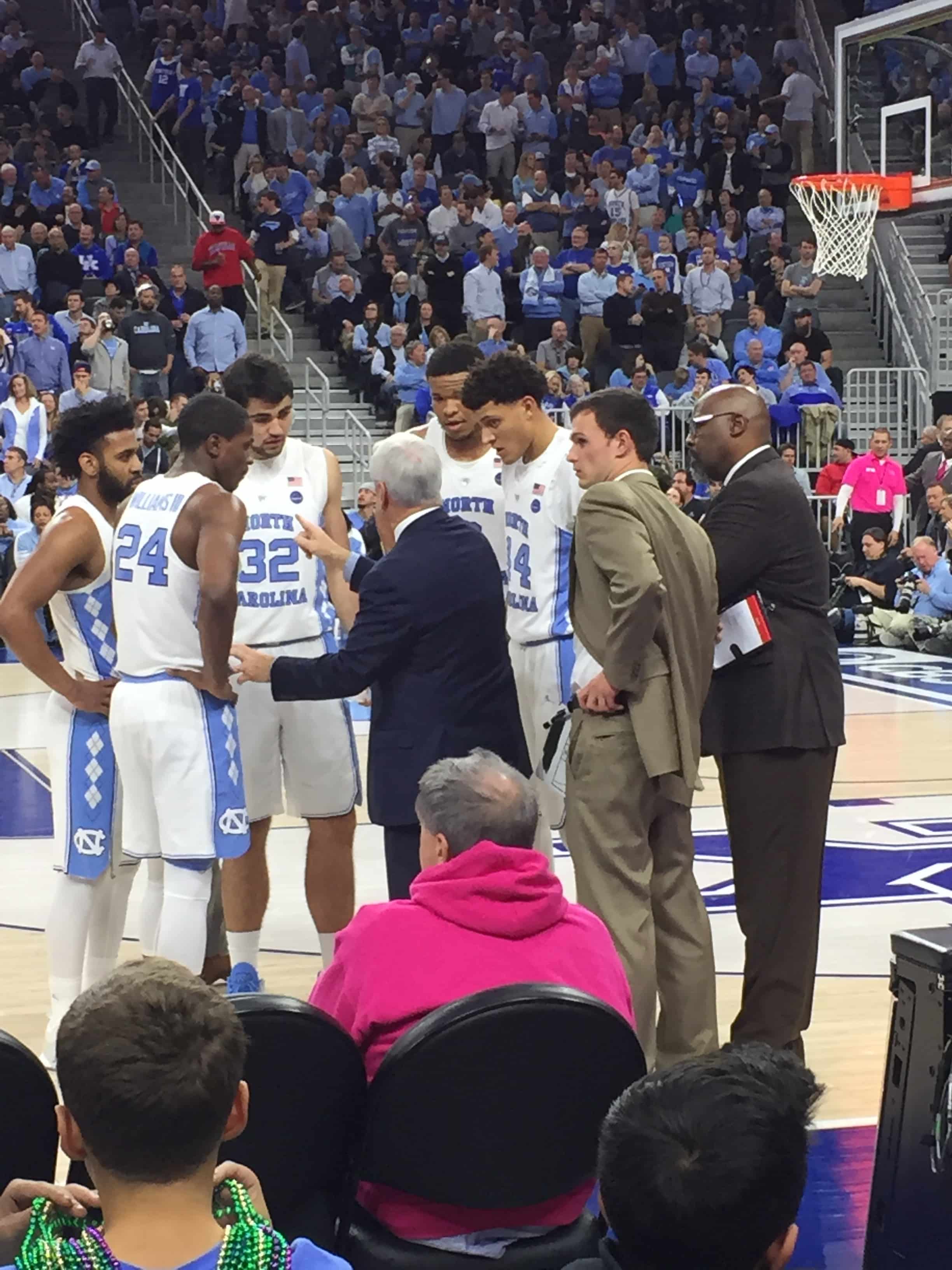 However, after attending the post game press conferences, I decided to remain in the lower level. I spotted several empty seats located four rows behind the UNC benches. There I remained for the entire second game, only shifting over a few places, as patrons emerged from the luxury suites into the seating area. That perch provided me with an incredible view of what turned out to be one an all time classic college basketball contest. The Kentucky Wildcats emerged victorious in a 103-100 shootout, that wasn't decided until the last shot in the last second of the game.
It isn't too often that my team loses and I am not visibly upset. The game featured two phenomenal shooting performances. North Carolina's Justin Jackson, a 6-8 junior from Tromball, Texas had a career high 34 points, to go along with 5 rebounds and 3 assists. However, he was topped by freshman Malik Monk's 47 points, tying him for the second highest total ever scored against a Tar Heel team. These were not easy baskets either. Eight of his eighteen buckets came from beyond the three point arc. On many of those shots, he was tightly guarded by a Carolina defender. He was simply unstoppable.
North Carolina only lead in the early stages of the game, and with less than two minutes to play. The Wildcats grabbed the lead for good with 22 seconds to play on another of Monk's three pointers. This game was a great test for both teams, who could easily meet again in March.
UNC fought back from a ten point deficit. Coach Roy Williams in his post game comments noted, "It looked like we were out of it, and we kept playing and kept playing and got back in it. I'm proud of the way they competed down the stretch."
Kentucky coach John Calipari hit on a key observation, "The biggest thing for us, and we talked all week, is we outrebounded them [39-35.] I can't believe it. Never thought it would happen." He's referring to the size of UNC's front line players Kennedy Meeks at 6 foot 10, and Isaiah Hicks at 6-9.
Monk took his performance in stride. "As soon as we walked to the court it was crazy," he noted. "It was a packed house , everybody was going crazy. But we executed well, and were able to come out with a win."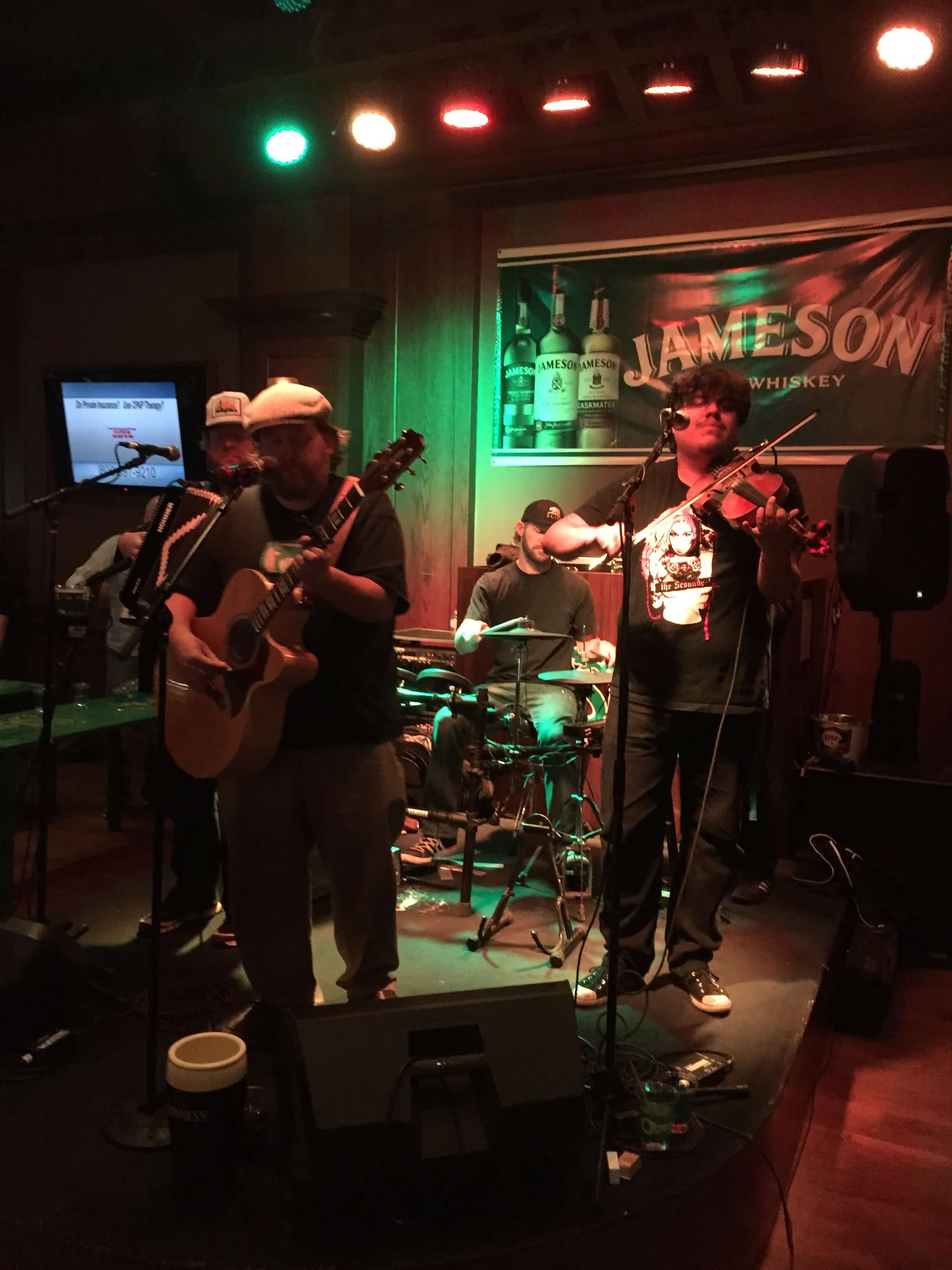 After the press conferences, and a brief visit to the UNC locker room, I caught up with my friend at the Beerhaus. It was full of patrons from each of the four schools, though there were many, many people sporting the dark Kentucky blue all over Vegas. That fan base travels extremely well.
The rest of the evening was spent bar hopping at the various hotels, including O'Shea's – the closest thing to a dive bar along the Strip, Bally's, and the Tilted Kilt at the Linq Promenade. It was beer and live music, the perfect combination for a Saturday night, but not so much that I couldn't make my 6:40 AM flight on Sunday.