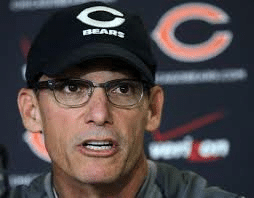 The Bears have to go 7 – 0.
I was going to post that one line and call it a day but it wouldn't have been fair to overlook the Vikings.
It wouldn't have been FAIR to overlook the Vikings… seriously? This is what it has come to in Chicago? Fighting with the Adrian Peterson-less Vikings for last place in the NFC North?
Chicago deserves better.
If you would have told me at the beginning of the season that the Bears would be 3 – 6 going into week 11, I would have assumed that Jay Cutler was out for the season and Jimmy Clauson was leading this offense.
If only that nightmare was true.
The Bears have given up 50+ points in back-to-back games, which hasn't been done since before the Great Depression, when the 1923 Rochester Jeffersons accomplished the feat.
The Jeffersons disbanded a season later.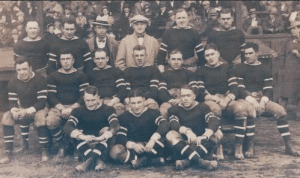 The stats don't lie when it comes to the success of the Bears on the field, when Jay Cutler does NOT turn the ball over, they win. "I think the biggest thing is that Jay has got to play better," Trestman said. "He didn't play well enough, and we didn't play well enough and I'm certain that he'd take accountability for that." Bears fans will see if Cutler can "play better," but have little hope since he has made the same mistakes for 9+ years. Cutler has not fully taken responsibility for his poor play and anyone who thought he might, will be waiting awhile.
Cutler has turned to ball over 7 times in the past three games and those teams have scored 38 points off of those opportunities. It starts and ends with Cutler… plain and simple. Until Cutler realizes that his teams' wins and losses are directly related to his selfishness, the Bears will be a mediocre team and never consistently win against good opponents.
The Vikings are not going to get Adrian Peterson back this week because his hearing for reinstatement won't be until Monday. Mel Tucker should be thanking his lucky stars that he will only have to worry about rookie RB Jerick McKinnon and perennial back up Matt Asiata, instead of one of the NFL's best.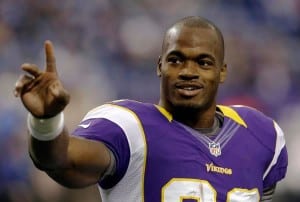 Rookie QB Teddy Bridgewater will welcome back TE Kyle Rudolph, who will be lining up for the first time since week 3. Rudolph is coming off of an abdomen injury and will look to torch the Bears linebackers like Richard Rodgers and Andrew Quarless did for the Packers a week ago.
If you need a tight end for your fantasy football roster, Rudolph is a TE1 going up against the Bears.
The Bears have had one of the worst months in recent memory and a loss to the Vikings would be the cherry on top of this pile of incompetence. On paper, this game should not even be close but the reality is that the Bears are not a good team and lack leadership on all levels of the organization.
IF the Bears lose… expect a lot more Bulls and Blackhawks articles.
Marc Trestman, Jay Cutler, Matt Forte and Jermon Bushrod talk about the past week and the Vikings
Key Matchup: Bears 2014 Relevance vs Bulls/Blackhawks
Key Injuries: Martellus Bennett (Prob.), Brandon Marshall (Prob.), Lamarr Houston (Out), Matt Slauson (Out),
Fact: The Bears haven't won a game at Soldier Field since December 9th, 2013
Prediction: Vikings 24, Bears 27
@WesEvans24
Vikings vs Bears