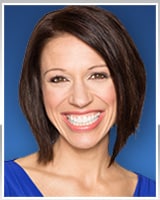 with Packer Dave and Steve Leventhal
While Dave recovers from the devastation of the Packer loss to Atlanta, we turn our attention to the NBA, NHL, MLB, and college hoops.  Also joining us is Dionne Miller of ABC 7 in Chicago to recap the Chicago Cubs championship season, from Spring Training through their recent visit to the White House.  Our regulars Jeff Rich and John Poulter are part of the discussion.
Hear audio interviews from Mike McCarthy, Aaron Rogers, Blackhawks coach Joel Quenneville, and Northwestern coach Chris Collins.
Don't miss cameos from the retiring Brent Musberger and Mr Baseball, Bob Uecker.