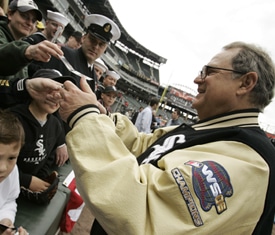 When you sit down and think about what the White Sox are good at, the level of scratching of the head that might occur could very easily result in a bloodied scalp.  As has been endlessly explored, in many pieces, including mine posted two weeks ago, the reality is that the White Sox are not exceptional in any statistical category this season.  To put it bluntly, it appears that the only thing the White Sox excel at is mediocrity.  This is the unfortunate fact that will make Kenny Williams, and Rick Hahn's offseason all that more difficult. As every reporter and fan prior to the season touted, the White Sox looked great on paper.  Additions like Melky Cabrera in left, Adam LaRoche in the DH slot, David Robertson as a closer, Zach Duke in the bullpen, Jeff Samardzija to beef up the rotation, all were intended to satisfy needs that the south siders desperately needed addressed.  As the season has progressed, the Sox were reminded that paper is thin and can burn up and disappear as quickly as baseball in April.
In this offseason, the biggest things the White Sox will need to address is a designated hitter, two middle infielders, at second and short, and pitching of both the starting and relief varieties.

To his credit, to do something with this second half of the season, Robin Ventura has found ways, while navigating the treacherous waters of sports politics, especially as of late, of trying different guys in different spots, starting Trayce Thompson in right, moving J.B. Shuck around, mixing up Gordon Beckham and Tyler Saladino combos, switching Abreu and LaRoche every now and then. This has made both fans and to some degree, tired media members the slightest bit happy, as the sentiment is that at least he's trying something different.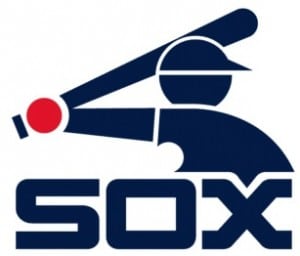 But when going through the depth chart, perusing the roster and assessing what holes need to be plugged, something surprising happens.  Paper, all of a sudden, becomes relevant again, as it doesn't look all that bad.  The outfield has three quality players.  Eaton has had a weird year, totalling more home runs than stolen bases.  Melky had a rough start but got, somewhat better as the season progressed and the idea is that hopefully he will return to his former level of production of his past seasons. Avi has shown spurts and his youth allows for some "potential" talk that could still be capitalized on in the coming years.  In regards to the infield the corners are good.  Abreu went through somewhat of a sophomore slump, especially through the first half, but is a solid big bat, that will develop with time as well.  Saladino is small revelation on the South Side, providing a much-needed spark on both sides of the ball.  When you get to the middle, while the defensive efforts are there, it is abundantly clear that new bats are needed.  Alexei has a web gem every now and again, but judging from eye test alone his at-bats are usually four and a half pitches long on average. Sanchez, best exemplifies that bad girlfriend dynamic that the Sox possess, in that he cant decide if he wants to be good or bad.  Batting .262, he is consistently, "meh." Regardless of your feeling as to Sanchez's potential and sentimental attachment to Alexei, it appears that these are spots that will need to be filled going forward.  A new catcher could also be an interesting possibility, with Flowers on a one year deal, as the bat problem is a glaring one in the American League they play in.  Pitching, is and has been a problem for a while now with the Sox, at least these past two seasons.  With Samardzija having his worst month ever, this past August, going 0-6 with an ERA of 8.82, Jeff has had similar ups and way downs this season.  Sale has pitched very well but he can't do it all himself. Rodon has some good stuff and has gotten great opportunities, but time will only tell at what level he can dominate at.  In essence, there needs to be another legit starting pitcher, with the hope that he can downsize the damage in both the bullpen and in the loss column.  The hope is that Adam LaRoche can bounce back but many fans know how well the last Adam addition went.
So there might not be as many holes as one thinks, but this surprising fact also presents a problem.  The question becomes, "where did we go wrong?"  With the effort to sign free agents with the capability to have an immediate impact that looked good on paper, due to their past success, and the unfortunate opposite result, there is an undoubted wondering as to how to proceed in building the franchise.  Kenny Williams and Rick Hahn tried, they did a lot, spent a lot (or Reinsdorf's money), all with the hope of the poetic ten-year anniversary of their past trophy. But that didn't happen, to put it kindly.  Another thing that contributes to the misfortune of the White Sox amidst their crisis of confidence in talent appraisal, is the fact that they are about nine miles south of a club that surprised the hell out of themselves, the media, and almost every baseball fan in America.  The other guys system worked so well that have fans touting Back to the Future plots like gospel.  With all the uncertainty and second-guessing of tactics, and absolutely no indication as to where the fault is to reside, the only thing that can be said with conviction, is that boy is it a great to not be a big-time decision maker in a baseball front office but rather sit behind a computer and observe.