Things haven't been easy for the 2018 Chicago White Sox. Such should be expected for a team in the rebuilding position they are in, but the likes of Wellington Castillo and Avisail Garcia, while possibly not in their long-term plans, were expected to be reliable, veteran presences on a very young team. García has not played since April and Castillo will be suspended until late August. The two were never world beaters, but their absences make it that much more difficult for a young, inexperienced team to win baseball games, and the emphasis placed on young players producing grows even further. While wins are always important, development from the White Sox' young players will be more important in the grand scheme of things.
So, Sunday's win over the Milwaukee Brewers, holders of the best record in the National League, means a little extra.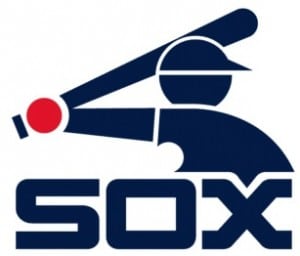 Dylan Covey had been an interesting prospect for some time now, and Sunday's performance showed why. He was in control for seemingly the entire game, even during a fifth-inning bases-loaded jam. The 26-year-old righty finished his five-inning performance with seven strikeouts and no earned runs, lowering his season ERA to 2.82. A season ago, Covey struggled his way to a 0-7 record, putting together a 7.71 ERA through 70 innings of work. His ERA has decreased dramatically and he is already on his way to exceed last year's strikeout total of 41 in 70 innings pitched. A team like the White Sox doesn't have much to lean on, but Covey becoming a reliable weapon could go a long way in the team's development.
"Yes, definitely have figured some things out," Covey said on his improvements. "From spring training this year moving forward, I think I get a little better with every outing."
Covey's performance was not all that lifted the White Sox to their 6-1 victory over the team with the best record in the National League. The bullpen shut down a potent Brewers' offense for four innings, with Jace Fry continuing his dominance out of the bullpen with a hitless, one-inning appearance. It is a unit that, like many groups of the team, has looked for consistency all year, and Sunday's outing was a step in the right direction.
The White Sox put forth an impressive performance to match their pitching, however, something that has been a problem since Chris Sale and José Quintana donned the black and white pinstripes. In his first major league hit, Alfredo Gónzalez tied the game at one in the fifth inning, scoring Yóan Moncada, who had walked to get on. The next inning, Daniel Palka, pinch-hitting for José Rondón, smacked a two-run home run to right field to take a two-run lead. Adam Engel followed up Palka's homer with one of his own, sending a ball that just eluded the outstretched glove of Lorenzo Cain at the center field fence to take a 4-1 lead. José Abreu continued his recent hot-streak by hitting a double in the eighth to score Yolmer Sánchez. One batter later, Engel came through once again by scoring Abreu on his own double. It was all the Sox needed as they capped off a series win over the NL-leading Milwaukee Brewers with a 6-1 victory.
"All we wanna do is win," said Palka afterward. "It's not fun to lose, so that's the only thing on people's mind is wanting to win."
In total, the White Sox collected six hits and three walks from players age 26 or younger. Four of such hits were for extra bases, with two being home runs. For a team working to evaluate who fits and who doesn't fit for the future, it's a positive sign.
"The guys kept battling, they did a nice job," manager Rick Renteria said in his postgame press conference.
The White Sox are a young, inexperienced group that is looking for pieces of their future. Days like Sunday will not become the norm for a couple years, assuming everything goes as planned. However, the young group they have stands to benefit by battling through the adversity of two of their leaders' absences. This series against the Brewers, a series in which won two games by five runs, is one they can take many positives from and use going forward in their growth.
Hear audio from Rick Renteria, Dylan Covey and Daniel Palka.
Twitter: @crbevins11