I'm your Uncle Marty, on our 512th edition of The Award Winning 3D RadioActivity, as we are digging a variety of gold nuggets this time with you, although be careful what RICHes you ask for if that is your wish.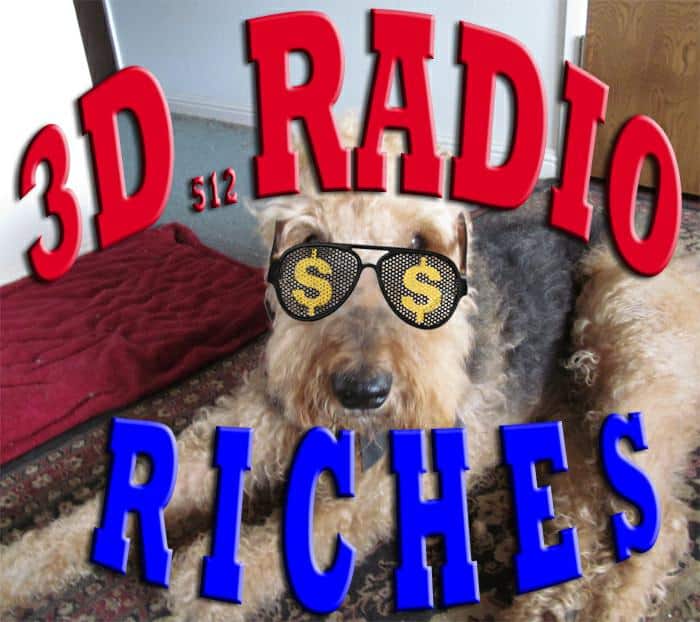 We've had bountiful RICHes on our feature, we're going to flip the perspective and tune in something for the less fortunate as next time we'll find the best examples of POOR music to ever cross our turntables.  Tell me your suggestions with a message on our Facebook page which has links to the archives of all the earlier episodes and graphics in the photo section, or via  email .  Tell all your circle of best friends and family to look for us on Theacidflashback.com,  http://www.villageconnectionmagazine.com/ Long Island, New York;Denver's MileHiRadio, TuneIn and InternetFM dot com, because the best FM radio is now on the Internet.
Until we meet again, Always Rock On!
…Uncle Marty

"It's not true I had nothing on, I had the radio on."