I'm Uncle Marty with our friend Laura the librarian from The Rock and Roll Hall of Fame.  This week, she and I along with Sean will be playing tunes Selected by the Museum curatorial staff, other historians, and a number of rock critics as some of rock and roll's most popular and influential recordings.  These cuts cover a variety of musicians and genres illustrating the evolution of rock and roll over the last century on The 3D RadioActivity.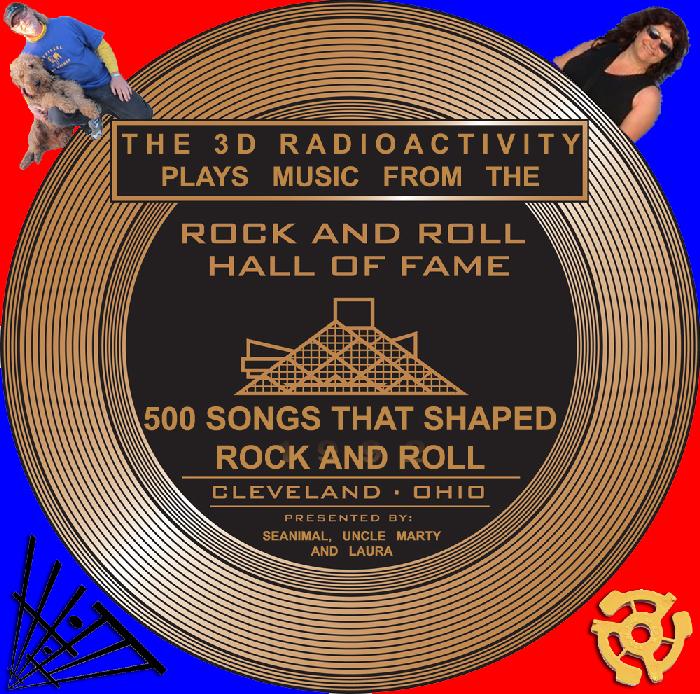 Click to listen
[jwplayer mediaid="13968″]
or download here:
https://archive.org/download/The3dRadioactivity/3dradio_20140810-3DRRHoFII.mp3
Look for us online here https://archive.org/details/The3dRadioactivity to find all of the previous shows, and all over the web via TuneIn .com, & InternetFM too.
Come back again in a week, as we continue our series of episodes featuring Award Winning Music for you.  Be sure to advise me of your ideas with an email to me or if you are on Facebook , look for The 3D RadioActivity where you can "Like " the program and leave me a message there too.
Thanks for dialing in, and we will "ear" you next time.  Rock On!
"Education is When You Read the Fine Print.
Experience is What You Get If You Don't."
~ Pete Seeger
Podcast: Play in new window | Download () | Embed