I'm Everybody's Uncle Marty along with wingman DaytonAiredale on  The 3D RadioActivity's 687th gathering. Some friends are still wearing masks, and most have gotten Covid vaccinated, either way is fine with us as long as you remember the fact that since we are together, once Again You Definitely Are Not ALONE.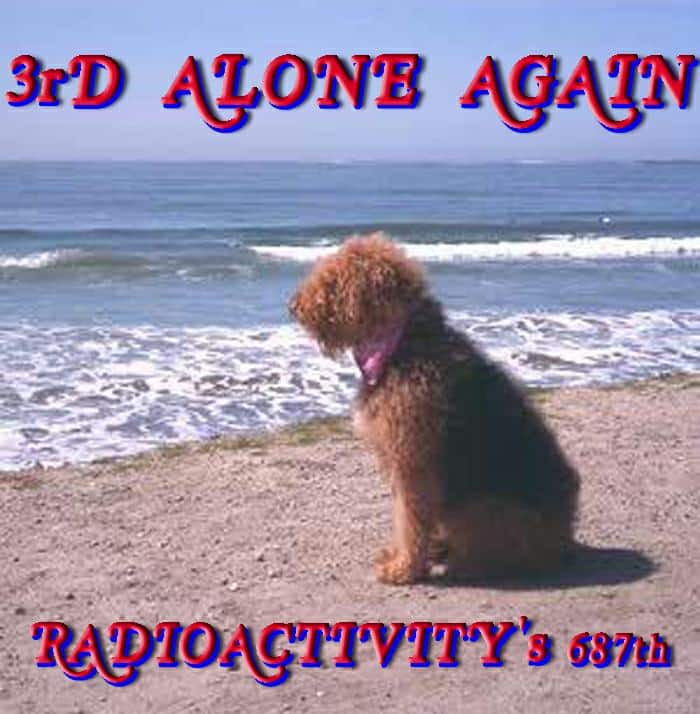 Listen to 3rD ALONE Again:
https://archive.org/download/The3dRadioactivity/3dradio_20230430-687_3rDAloneAgain.mp3
With a total of 15 great numbers, you likely aren't feeling ALONE Again and if so, you know we feel your pain therefore we'll go with SORRY music next time. If you are experiencing remorse, then tell me by sending email, or with a message on our Facebook page which has links to the archives of all the previous programs and the and Daytona approved groovy graphics in the photo section. Be sure to give us a "Like" while you're there, and look for us on KHEATradio .com in Surprise AZ,  Theacidflashback,  Denver's Mile Hi Radio, TuneIn  and InternetFM .com, because the best FM radio is now on the Internet.
Until we meet again, Keep Rockin' On!
…Uncle Marty

"It's not true I had nothing on, I had the radio on."
…Marilyn Monroe