We don't use pixels, tracking cookies, or other tools that infringe on your privacy. Need to know more. See our privacy policy page.
---
Login/ Logout
---
Our Vision: The future of radio is an interactive relationship between the listeners and broadcasters
Download the InternetFM app from the App Store or Google to listen to 49 great radio stations playing rock, country, jam band, blues, jazz, Broadway, and chill.
Our Radio App (por Español) (en Francais) (en Portugues) (auf Deustch) The app is now available for download: Show support for your favorite station by registering for free with their unique promo code. We are pleased to introduce a mobile app that includes not only our flagship station, Acid Flashback Radio, but a collection of forty-nine music stations of the highest quality for your listening enjoyment. These include some of our friends like Handcrafted Radio, PlanetRadio.us, and Radio Free Phoenix, as well as some of our favorite independent, hand-curated stations on the Internet like Radio Paradise, and Radio Brent. Discover unique stations such as QC Indie, JEMP…


We pay almost $3000 a year in royalties to SoundExchange, ASCAP, BMI, and SESAC. We've raised less than $500 so far to cover our costs. Please help keep Acid Flashback Radio commercial free with a donation of any amount. Go to our donation page. 100% of monies received goes back to artists via the publishers and performers rights organizations.
Music News
In an effort to showcase current psychedelic rock bands that would have fit right in during the heyday of psychedelic rock music, we are going to turn you on to a super trippy, mind-blowing musical experience on Saturdays, beginning at 1 PM ET, noon Central and 10 AM PT on Acid Flashback Radio. Get ready…
The venerable old performance venue did not suddenly start to host a sporting event. The band Tennis, a Colorado-based indie-pop duo performed a well-received show on Friday night in support of their new album Pollen. Alaina Moore, whose high-pitched vocals reminded me of Bjork or Kate Bush told the enthusiastic crowd that the last time they played the Riv was in 2013 as a support act for the band Haim. Tennis:…
Continue Reading Concert Review – Tennis at the Riviera Chicago
Eric Leventhal also contributed to this story. New Zealand quartet The Beths played two sold-out shows at Chicago's Thalia Hall this weekend. The second show was added due to overwhelming demand. We arrived at the venue shortly before doors opened, and the line was around the block. The Beths are comprised of Elizabeth Stokes on lead vocals and rhythm guitar, her co-founder Jonathan Pearce on lead guitar, plus Benjamin Sinclair playing…
Recently, we went downtown to catch a show at Schuba's Tavern. The headliner act, Mamalarky, is incredibly hard to pin down. They have elements of Indie Rock, and of Psychedelic Pop, but don't fit neatly into either genre. There's a wondrous, captivating thread of Avant Garde that weaves in and out of their music, stitching together the lush vocals, rocking rhythms, and jazzy chord progressions. I discovered them in October, and…
---
More interviews with rock stars and up and coming musicians.
---
Flagship Radio station
The Acid Flashback is a live streaming Internet radio station whose format is a psychedelic blend of classic, prog rock, new wave, indie rock, jam bands, reggae, blues, and jazz. Our focus is on mixing popular songs with live versions, outtakes, deep cuts, rarities, and covers to bring the listener back to the days of album rock and free form radio. All the music is hand curated and mixed with pop culture references to create a one of a kind…
Radio for the passionate music fan!
Download the InternetFM app to experience a whole new way to listen to the best streaming radio on the Internet.

Fifty streaming radio stations.
including:
22 Classic Rock, plus Alternative, Hard Rock, Jazz, Jam Bands, Country, Oldies, Blues, and more.
Onelink direct link – to either the Apple or Google play stores or click the graphics below:
FOR IMMEDIATE RELEASE Contact: Jazz GordanEmail: Branding@jazzgordan INTERNETFM RELEASES tvOS 1.0 FOR APPLETV Lake Bluff, IL (May 2, 2022) Rising Radio Platform InternetFM released AppleTV app version of it's mobile platform. The 1.0 release includes features such as custom colors, liked stations, recently played songs, favorite artists,* and a grid view of all 50 radio stations on the platform. *only registered listeners can use this functionThe music continues to play even when the Apple TV enters sleep mode, with an unobtrusive song notification in the upper…
Want to talk about anything related to music or our stations? Hop onto our Discord server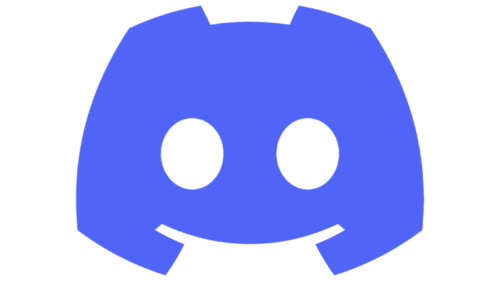 InternetFM 2.0 is here for iOS and Android.
Make sure your app is automatically updated!
Read more…
---
FEATURED STORIES
Please help support us remain commercial free – details here! We now accept donations through Venmo.
You can also now support us through BuyMeACoffee.com
---
Here's a how-to video we posted on YouTube
Download the InternetFM app to experience a whole new way to listen to the best streaming radio on the Internet.

Fifty streaming stations. 22 Classic Rock, plus Alternative, Hard Rock, Jazz, Jam Bands, Country, Oldies, Blues, and more.
Onelink direct link – to either the Apple or Google play stores or click the graphics below:
---
Hosted by Bart Shore. This is our Memorial Day show – a tribute to dead rockers , with Queen, Warren Zevon, the Jim Carrol Band, Jimi Hendrix, Janis Joplin, Allman Brothers, Nirvana, Chicago, Thin Lizzy, Love, the Beatles, Johnny Cash, and Pink Floyd. Eat A Peach – Allman Brothers Band Plus live music from Robert…
Hosted by Bart Shore. This show is our Mother's Day special – the mother lode of all "Mother" songs – Eric Clapton, Roiling Stones, Jethro Tull, Pink Floyd, Styx, Queen, Skynyrd, the Plastic One Band, Grateful Dead, Santana, Mother's Finest, Johnny Cash & Bob Dylan, the Doors, Traffic, Foxboro Hot Tubs, the Beatles, live Neil Young.…
Bo Burnham takes the top spot this year. He epitomized and put the entire pandemic (up to that point) and put it into perspective. Plus it has great songwriting and performing. It delivers on the the promise of his early YouTube career as comedic musician. Bo Burnham "Inside" Andrew Gabbard "Homemade" Courtney Barnett "Things Take Time, This Time" The Rugged Nuggets "Odds + Ends" Ryley Walker "Course in Fable"…
You can't escape it. On the radio, in the stores, at the airport and train stations. Christmas music, it's everywhere. Sometimes, right after Thanksgiving, or even earlier these days. But not on Acid Flashback radio. How did that come to be? December 24, 1977, a Saturday, was my first ever day on the air. I…
Continue Reading Why We Don't Play Christmas Music on Christmas Anymore
It really isn't a stretch to use the well worn Grateful Dead quote, "What a long strange trip it's been." Two years ago Eric Leventhal and I stood up in front of a group of entrepreneurs, investors, and other invited guests as part of a pitch contest at the Chicago chapter of StartUp Grind. It…
Continue Reading The Hunt for Venture Capital – Our First Success
Featured station
From the Netherlands, this eight station group presents a wide variety of rock formats, from "Old Man Rock" to Live, Progressive, and Metal. Visit their home page – https://iskcrocks.com/
---
3D Radioactivity
I'm Uncle Marty on The 3D RadioActivity number 691 with Daytona as we observe part one of our Musical Memorial Day Tribute to the memory of the artists who have left us in the past year or so by playing cuts from their discography.
Explore
The Thanksgiving Trifecta! Song Of The Day by Eric Berman – Thanksgiving Special #1 – "Alice's Restaurant Massacree" by Arlo Guthrie It wouldn't be Thanksgiving without Arlo's classic 1967 shaggy dog story of a bunch of hippies doin' their best to lend a hand to a friend by disposing some garbage on Thanksgiving.  It's…
Continue Reading Song Of The Day by Eric Berman – The Thanksgiving Trifecta!