Uncle Marty is here again with DaytonAiredale as The 3D RadioActivity observes our 612th get together. Our feature could be a short form of William, while other meanings include the forward edge of a hat, caressing affectionately, a draft of a law, a piece of paper money or the jaws of a bird. There are several musical forms we're going to sample in order to see what will fill the BILL!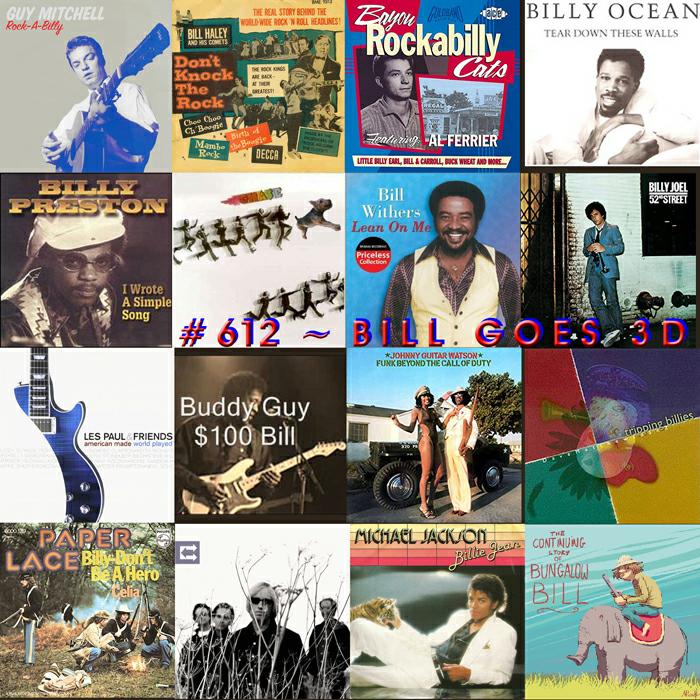 We've gone back 70 years with tunes by and about BILL, so next time we'll touch on tracks in the same manner with CHUCK as our featured focus to give you some of the best from Berry, Mangione, Miller, Willis and other favorites. Got any suggestions? Then tell me by sending  email , or with a message on our Facebook page which has links to all the earlier episodes and Airedorable artwork in the photo section. Daytona says to be sure that you give us a like while you're checking it out, and to look for us on KHEATradio .com in Surprise AZ,  Theacidflashback ,  Denver's MileHiRadio,    TuneIn  and  InternetFM dot com, because the best FM radio is now on the Internet. 
Until we meet again, Keep Rockin' On!
"It's not true I had nothing on, I had the radio on."
…Marilyn Monroe