I'm Uncle Marty, this is The 3D RadioActivity, and on this episode we are playing even more songs containing cowbells, I could do a month or two of this without repeating a tune, however we break it up to keep things light.
In music, the composer writes to use the instruments of the orchestra. There are four "teams" of players:  Each of these teams uses instruments that have a family likeness. They make roughly the same kind of sound in the same way. The WOODWINDS are blown by the breath. The BRASS are blown, too. The STRINGS are either  played with a bow or plucked with the fingers. On this program, The PERCUSSION are struck, as we specifically listen for the Cowbell.  Clapperless ones made of metal are an important element in Latin-American and contemporary music. These cowbells are struck with a stick – the tone being modulated by striking different parts of the bell and by damping with the hand holding the bell.  While it is commonly found in musical contexts, its origin can be traced to freely roaming animals. In order to help identify the herd to which these animals belonged, herdsmen placed these bells around the animal's neck.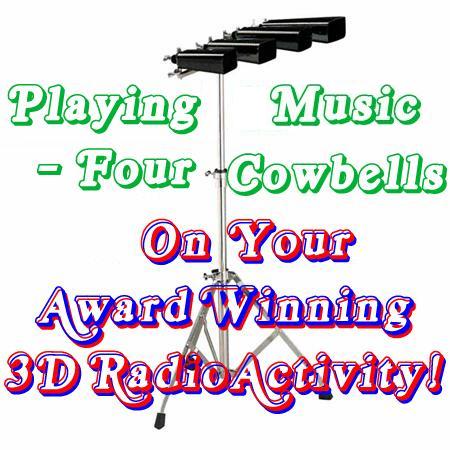 [jwplayer mediaid="8258″]
Next week we will be doing something green for St. Patrick's Day, followed by a handful of music for Palm Sunday and we will finish off the month with The Gospel According to Uncle Marty for Easter.   Remember that we have plenty of music every week, however we always have room for your suggestions because there is so much good music out there to play.  I look forward to hearing from you with theme and song suggestions, so be sure to let me know!  So send them to me and I can get them onto the playlist.
It's easy to send an email by clicking on my name below or message me on Facebook, where you will find links to all the previous podcasts along with the graphics in the "Photo" section.
"It's not true I had nothing on, I had the radio on."
— Marilyn Monroe